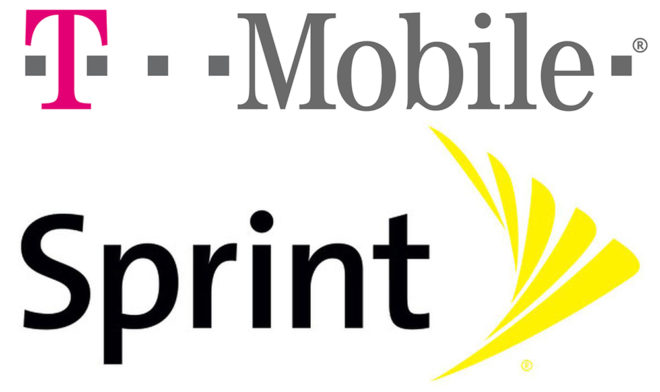 It looks like T-Mobile's final offer to save its merger with Sprint wasn't enough, because the companies have ended their negotiations.
T-Mobile and Sprint announced today that they've ceased merger discussions after they were unable to find mutually agreeable terms. T-Mobile CEO John Legere said that while the prospect of combining with Sprint was compelling for many reasons, including creating benefits for consumers, a deal would need to result in superior long-term value for T-Mo shareholders.
Meanwhile, Sprint CEO Marcelo Claure said that his company has significant assets, including spectrum holdings, and are accelerating investments in the network to continue growth.
Here's the full statement from T-Mobile CEO John Legere on the end of merger discussions:
"The prospect of combining with Sprint has been compelling for a variety of reasons, including the potential to create significant benefits for consumers and value for shareholders. However, we have been clear all along that a deal with anyone will have to result in superior long-term value for T-Mobile's shareholders compared to our outstanding stand-alone performance and track record.
"Going forward, T-Mobile will continue disrupting this industry and bringing our proven Un-carrier strategy to more customers and new categories – ultimately redefining the mobile Internet as we know it. We've been out-growing this industry for the last 15 quarters, delivering outstanding value for shareholders, and driving significant change across wireless. We won't stop now."
And the full statement from Sprint CEO Marcelo Claure:
"While we couldn't reach an agreement to combine our companies, we certainly recognize the benefits of scale through a potential combination. However, we have agreed that it is best to move forward on our own. We know we have significant assets, including our rich spectrum holdings, and are accelerating significant investments in our network to ensure our continued growth.
"As convergence in the connectivity marketplace continues, we believe significant opportunities exist to establish strong partnerships across multiple industries. We are determined to continue our efforts to change the wireless industry and compete fiercely. We look forward to continuing to take the fight to the duopoly and newly emerging competitors."
It was just a month ago that rumors said that T-Mobile and Sprint were working out the final details of their merger agreement and that an announcement was weeks away. However, recent reports suggested that Sprint parent company SoftBank was unhappy with the deal, wanting a different share exchange ratio as well as to have SoftBank CEO Masayoshi Son in a decision-making role for the combined T-Mobile-Sprint entity.
Ultimately, the companies involved couldn't come to an agreement and so they've decided to just end the talks altogether. Rumors have suggested that SoftBank is in talks with Charter Communications, so Sprint and SoftBank may not be done trying to strike a deal.
Source: T-Mobile