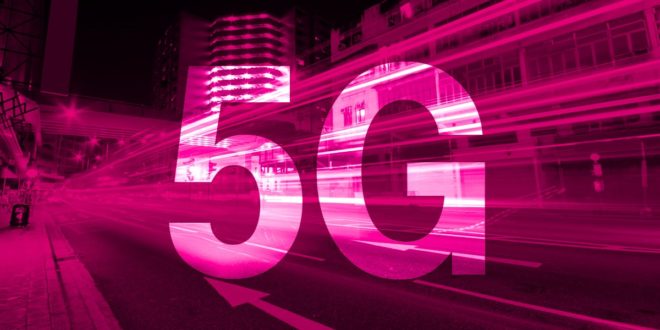 Earlier this year, T-Mobile urged the FCC to hold a millimeter wave (mmWave) auction in 2018. Now another filing has revealed that T-Mobile recently continued its push during a meeting with the FCC Chairman.
T-Mobile met with FCC Chairman Ajit Pai on March 7 to, among other things, talk about an expanded mmWave auction. The meeting included T-Mobile COO Mike Sievert, T-Mobile CTO Neville Ray, T-Mobile Puerto Rico VP and GM Jorge Martel, and T-Mobile VP of Government Affairs, Technology, and Engineering Policy Steve Sharkey.
In the meeting, these T-Mobile executives said that the public interest will be better served if the FCC were to quickly auction all of the mmWave bands allocated for terrestrial mobile use in the Spectrum Frontiers proceeding, which saw the FCC make mmWave spectrum available for 5G use. Pai has said that he wants to auction 28GHz spectrum, but these T-Mobile execs said that the auction should include 24GHz, 28GHz, 37GHz, 39GHz, and 47GHz spectrum.
In explaining why the FCC should auction these airwaves, T-Mo said that doing so "is particularly important to promoting more competition among wireless providers" and speeding up America's leadership in 5G services. T-Mobile also said that offering up all of this mmWave spectrum would "draw more participants and capital."
T-Mobile has said that it plans to use mmWave spectrum in addition to 600MHz when building out its 5G network. This includes 28GHz and 39GHz spectrum. It's no surprise that T-Mobile would like the FCC to auction off its mmWave spectrum, especially since T-Mo has committed to beginning its 5G buildout in 30 cities this year with the goal of having nationwide coverage by 2020. We'll just have to wait and see how much spectrum the FCC ends up auctioning off.
Via: MobileWorldLive
Source: FCC