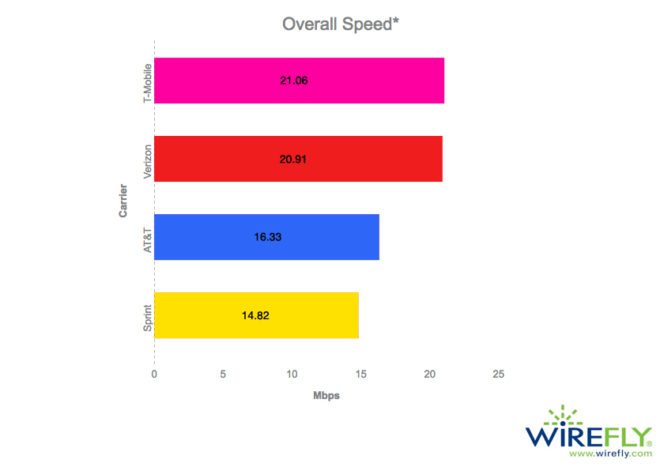 Days after Ookla declared T-Mobile to have the fastest mobile network in the U.S., another report has come out to support Ookla's claim.
Wirefly released its 2017 Internet Speed Rankings today, saying that T-Mobile had the fastest network in the U.S. in the first half of 2017. According to the results of Wirefly's results, T-Mobile had an overall speed of 21.06 Mbps. Verizon finished with 20.91 Mbps, AT&T had 16.33 Mbps, and Sprint had 14.82 Mbps.
This Overall Speed ranking is a combination of download and upload speeds, with download speed getting a 90 percent weight and upload speed getting a 10 percent weight.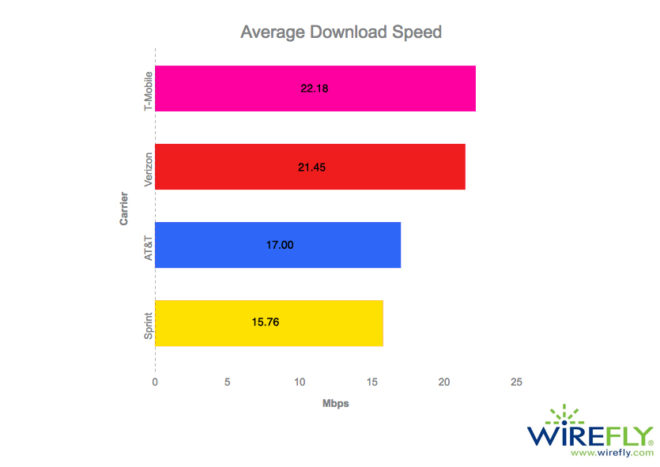 T-Mobile also came out on top when looking at pure download speeds, putting up an average speed of 22.18 Mbps. And while T-Mo didn't complete the sweep by posting the fastest average upload speed, it did come in second with an average upload of 11.06 Mbps.
Wirefly says that its speed test tool is HTML5-based and was used by thousands of unique devices that performed thousands of tests.
Source: Wirefly