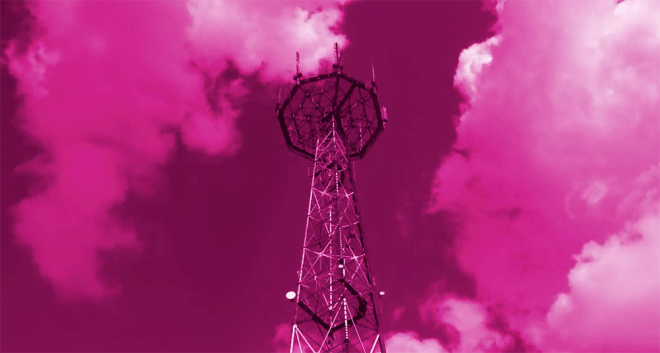 Ookla, the company behind the popular Speedtest app, today released its 2017 U.S. Market Report on the fastest mobile networks in the U.S., and T-Mobile fared pretty well.
T-Mobile has been named the fastest mobile carrier in the U.S. by Ookla. Magenta put up a Speed Score of 23.17, which incorporates the low-end, median, and top-end performance for both uploads and downloads.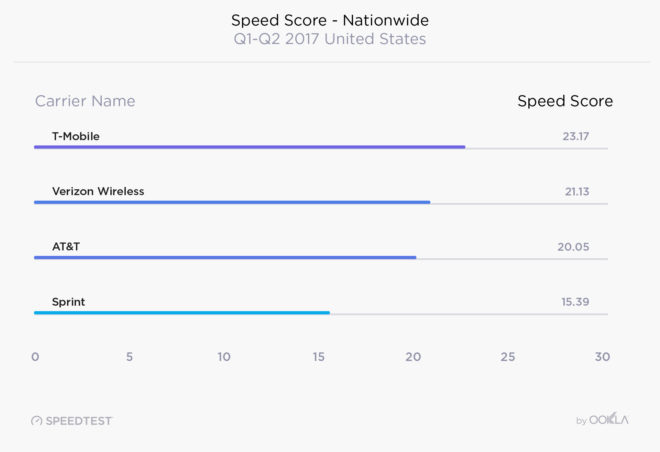 Ookla suggests that T-Mobile's smaller subscriber base compared to Verizon and AT&T, as well as a tightly-spaced cell site grid, may have helped propel T-Mobile to first place. The company also highlights T-Mobile's rollout of 700MHz LTE coverage and its efforts to refarm spectrum used for older technologies and utilize it for LTE.
To compare, Verizon finished with a Speed Score of 21.13, AT&T got 20.05, and Sprint rounded things out with 15.39.
The data used in these rankings was gathered during the first half of 2017. Ookla says that nearly 3 million unique devices performed more than 14 million network tests during that time.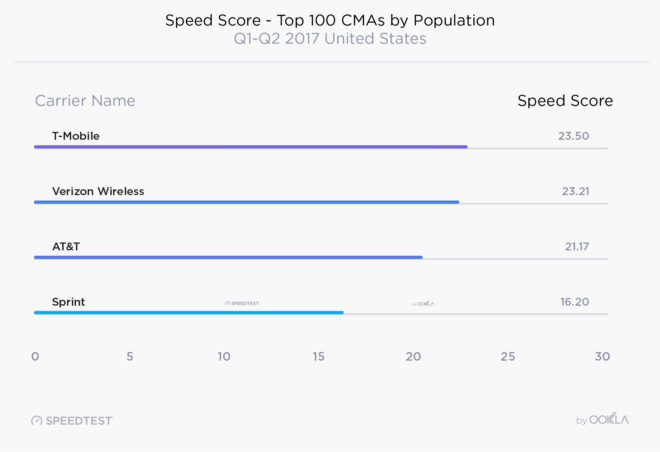 Ookla's report names T-Mobile the fastest carrier when comparing the 100 most populated Cellular Market Areas in the U.S., too, though T-Mobile's score increase when switching from nationwide tests to the top 100 CMAs is the smallest while Verizon's is the largest. Ookla says that Verizon accounted for 51.6 percent of all samples in rural areas, while T-Mobile accounted for 11.5 percent.
Ookla also took a look at how AT&T and Verizon have performed following their introduction of unlimited data plans, which is something that T-Mobile CEO John Legere loves to talk about. Ookla says that the percentage of AT&T and Verizon test results below 5Mbps grew following the launches of their unlimited data plans.
"Whether these carriers are deprioritizing customers or customers are flocking to slower, more budget-friendly plans, both AT&T and Verizon are seeing an increase of customers experiencing speeds less than 5 Mbps," says Ookla.
To take a look at the full report, which includes data like the average download and upload speeds in the U.S., hit the link below.
Source: Ookla