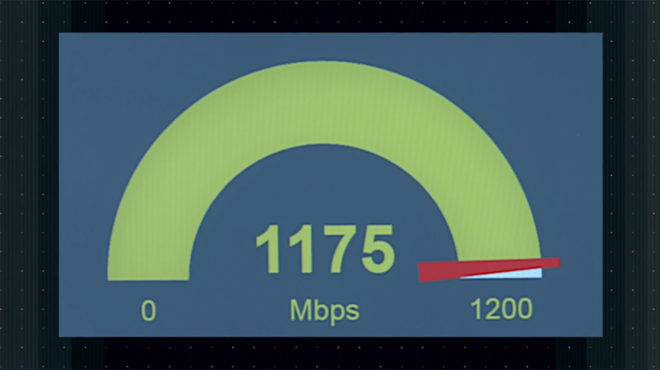 Late last year, T-Mobile showed off a lab test in which it achieved near-1Gbps speeds. Now T-Mo is one-upping itself.
T-Mobile posted a brief video that shows it achieving LTE speeds of 1.175Gbps in lab tests. You can check it out for yourself below.
To achieve these speeds, T-Mo used Nokia's 4.9G network powered by a Nokia AirScale Base Station paired with a Snapdragon X20 LTE modem mobile test device. There were 12 independent streams of LTE data and 4×4 MIMO, 256 QAM, and three-carrier aggregation across 60MHz of downlink spectrum.
Here's what T-Mobile CTO Neville Ray had to say about this lab test:
"Every meaningful network innovation in recent years has come first from T-Mobile. We already have America's fastest and most advanced LTE network, and we've built it to advance faster for customers than anybody else out there. These tests with Nokia and Qualcomm Technologies prove that T-Mobile customers have a lot more speed to look forward to from our LTE network as we evolve to 5G."
It's important to note that these 1.175Gbps LTE speeds were achieved in a lab setting with ideal conditions. Qualcomm EVP Cristiano Amon says that devices supporting these high speeds should be made available in the first half of 2018, and while you may not be able to hit 1.175Gbps speeds while you're out and about in your town, at least you'll be able to get your hands on new hardware with improved networking capabilities soon.
Source: T-Mobile