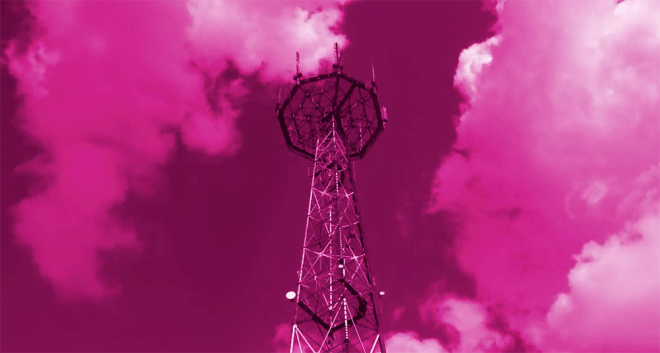 With the impending launch of the LG V30 and the start of 600MHz LTE coverage deployment, there's a lot of excitement about T-Mobile's newest LTE band. And now there are some maps to help us visualize there we'll see 600MHz LTE coverage this year.
T-Mobile has shared some maps that show its end-of-year 2017 coverage both with and without 600MHz coverage. The maps, posted by PCMag, make it easy to see where 600MHz LTE will have an impact in the remaining months of the year.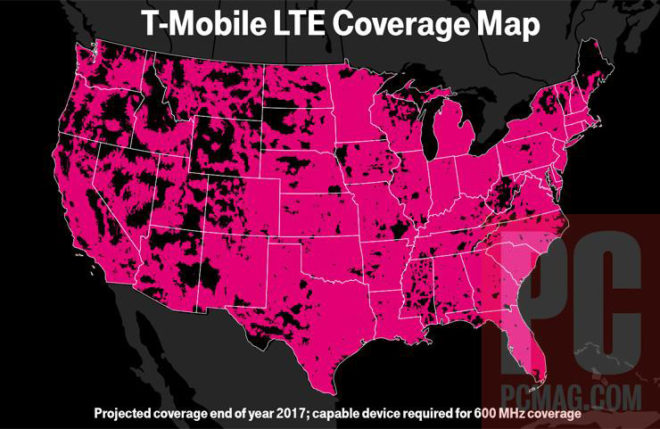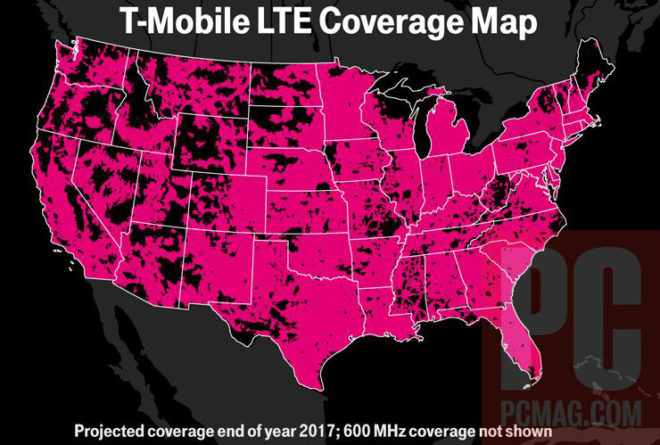 T-Mobile's 600MHz LTE is already live in Cheyenne, Wyo., and Scarborough, Maine, and T-Mo has previously said other parts of the country where it plans to deploy 600MHz LTE in 2017. Those areas are:
Wyoming
Northeast and Southwest Oregon
West Texas
Southwest Kansas
The Oklahoma panhandle
Western North Dakota
Additional areas of Maine
Coastal North Carolina
Central Pennsylvania
Central Virginia
Eastern Washington
Right now, the LG V30 is the only smartphone on T-Mobile that supports 600MHz LTE. T-Mo has said that it'll have a 600MHz-compatible phone from Samsung available in Q4 2017, too, so that's something to look forward to if 600MHz is a must-have for you and you're not feeling the V30.
Today's report contains a couple other interesting tidbits about T-Mobile. First is that T-Mobile is building out its 700MHz Extended Range LTE coverage "in a few remaining areas" through December. Second is that PCMag has heard that a T-Mobile and U.S. Cellular encountered a technical integration issue involving VoLTE systems during their efforts to strike a roaming agreement, but that they're working on the problem.
Source: PCMag