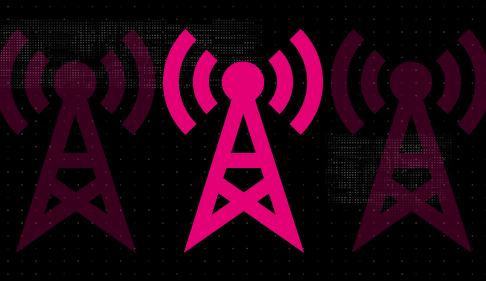 T-Mobile's got some network news to share.
T-Mo says that, according to its analysis of national LTE results of Ookla Speedtest data, it's got the fastest download speeds in the U.S. T-Mobile had an average of 26.9Mbps, while AT&T had 23.0Mbps and Verizon had 22.7Mbps. Sprint finished below 20Mbps, and so T-Mo decided to not include it in its graph.
Also included in today's announcement is that, according to crowd-sourced data, T-Mobile's LTE availability is at 91.5 percent. Verizon was at 90.2 percent and AT&T was at 83.4 percent. This means that T-Mobile customers get an LTE signal 91.5 percent of the time.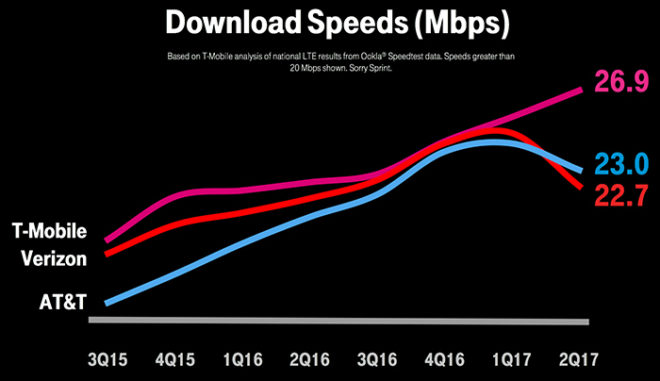 Looking ahead, T-Mobile says it's still planning on beginning its rollout of 600MHz spectrum that it acquired from the recent FCC auction. T-Mo hasn't said where we'll see 600MHz airwaves lit up first.
Also notable is that there will be phones from Samsung and LG that support 600MHz available in Q4 2017. The specific models that Samsung and LG will have on offer haven't been revealed, but it's good that T-Mo will have 600MHz-compatible devices to go along with the rollout of its new 600MHz coverage.
When 600MHz-compatible phones start arriving later this year, are you going to consider upgrading to one?
Source: T-Mobile