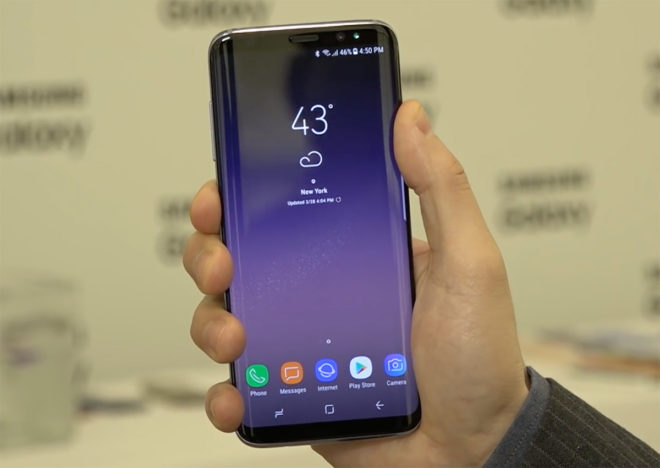 Another Buy One, Get One deal on the Samsung Galaxy S8 has launched.
Samsung today kicked off another BOGO deal on the Galaxy S8. With this offer, you can buy a Galaxy S8 at full retail price and get a second Galaxy S8 for free with trade-in. You can also get a Galaxy S8+ for your second device, but you'll still owe $100 on it after Samsung's trade-in credit.
The devices that qualify for trade in are the Galaxy Note 5, Galaxy S6, Galaxy S6 edge and S6 edge+, Galaxy S7 and Galaxy S7 edge, iPhone 6s and 6s Plus, and iPhone 7 and iPhone 7 Plus. Samsung says that your trade-in device must be in good condition, which means that it needs to power on, hold a charge, have a working display, have no breaks or cracks, and not be on a blacklist.
This deal applies to the T-Mobile versions of the Galaxy S8 and Galaxy S8+, which cost $750 and $850, respectively. It also appears to qualify for the other carrier versions of the GS8 and the unlocked models, but do note that in order to qualify for this promotion, both phones must be on the same carrier.
Samsung says this deal will be available for a limited time. While it's not quite as nice as the Galaxy S8 BOGO deal that Samsung ran last month since this one requires a trade-in, it's still a pretty good deal if you've got one of the phones that are eligible for trade-in and you're looking to upgrade.
Thanks, Juan!
Source: Samsung