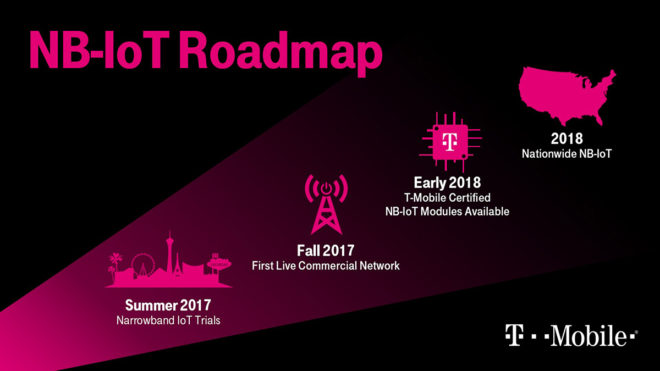 T-Mobile has placed a major focus on the Internet of Things over the past year or so, and today the company is making some more IoT news.
T-Mobile says that it plans to have a nationwide Narrowband-IoT (NB-IoT) network — which will also support Cat-M, an IoT standard for voice support — in mid-2018. This NB-IoT network can be used to connect devices like those used in T-Mobile's NB-IoT testing in Las Vegas earlier this year, which include flood and storm drainage sensors, smart city lighting, and sensors that can be placed on top of light poles to monitor temperature, humidity, and more.
The first NB-IoT modules are currently in testing in T-Mobile's labs and come from Sierra Wireless, Telit, and u-blox. These modules will help connected device makers get their products online and available on T-Mo's NB-IoT network.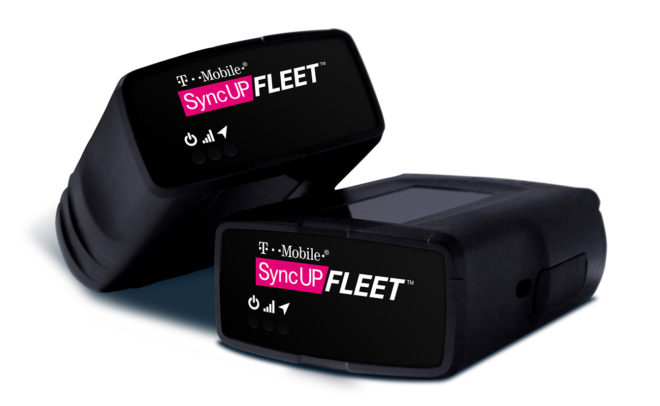 Sticking with the IoT theme, T-Mobile today introduced the SyncUp Fleet. Like the original SyncUp Drive, the SyncUp Fleet plugs into a vehicle's OBDII port and can help to manage its fuel consumption, maintenance issues, and more.
The SyncUp Fleet enables managers to monitor their fleet of vehicles, including driver location, driver routes and idle times, and maintenance notifications. T-Mobile will launch the SyncUp Fleet this fall for $3 per month for 24 months on EIP and a $15 per month unlimited mobile data plan per vehicle.
Finally, T-Mobile today touched a bit on 5G. T-Mo reaffirmed its plans to begin deploying 5G in 2019 and added that it aims to have full nationwide 5G coverage by 2020.
Source: T-Mobile