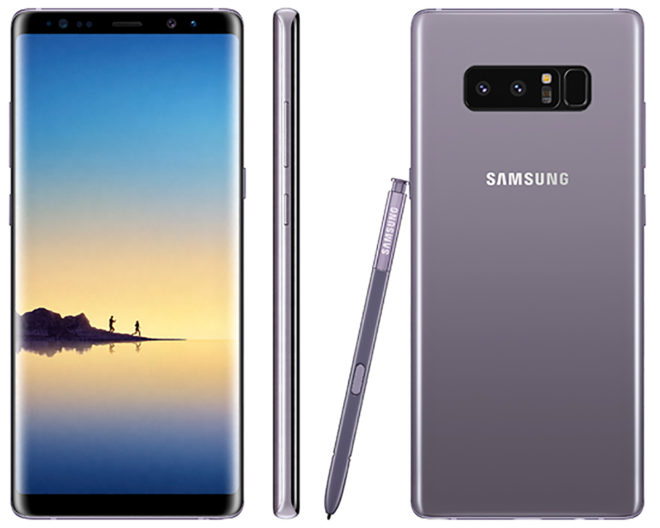 Days after T-Mobile began taking pre-orders for the Samsung Galaxy Note 8, it looks like devices will soon begin going out to customers.
T-Mobile has started sending text messages to Galaxy Note 8 pre-order customers to tell them that their Note 8 order "is being packed and will begin shipping soon." When the order ships, buyers' cards will be charged.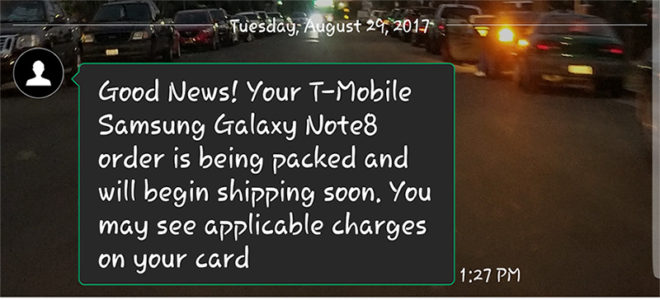 The Galaxy Note 8 will launch on September 15th, but it's possible that pre-order customers will receive their phones before that date. T-Mobile regularly delivers new phones to pre-order customers before the devices' launch dates, including both the Galaxy S8 and Galaxy Note 7. T-Mo's shipping dates page currently lists the Note 8 as starting to ship on September 13th, but maybe they'll begin going out sooner.
If you pre-ordered a Note 8, have you received a text message about your order being packed?
Thanks, Mr P, Weston, Erik, and JP!