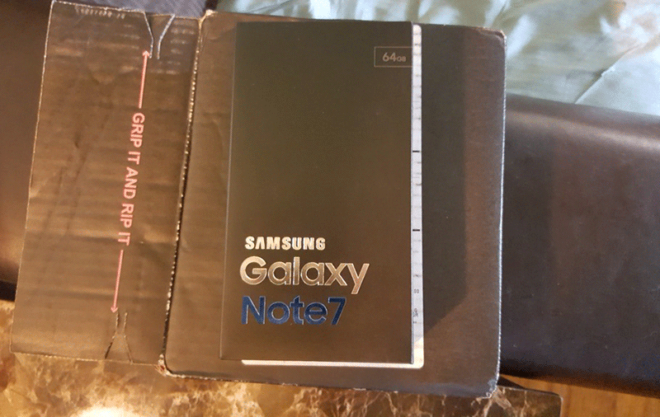 Last week, T-Mobile began charging some Galaxy Note 7 pre-order customers for their devices. That lead some to think that the Note 7 deliveries could start a couple of days later, but that wasn't the case. The good news is that it looks like Note 7s are starting to hit doorsteps today.
Several Note 7 pre-order customers have started receiving their phones from T-Mobile. As shown on Reddit and Twitter, The packaging looks pretty similar to the Galaxy S7 and Galaxy S7 edge's boxes, with "Samsung Galaxy" printed in silver and "Note7" in blue. There's also a box in the upper right corner to indicate the color and storage capacity of the phone inside.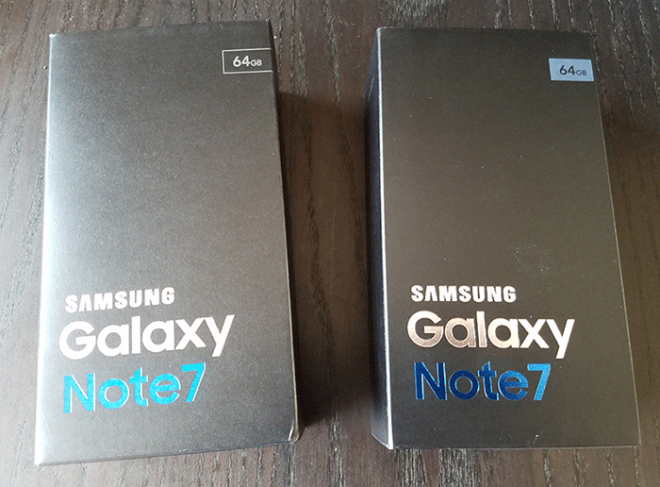 The day is still young, so if you pre-ordered the Note 7 and have been wondering when it'll be delivered, keep an eye on your tracking info and your doorstep.
The Galaxy Note 7 isn't being delivered to T-Mobile customers quite as early as the GS7 and GS7 edge, which started hitting pre-order customers more than a week ahead of launch. The Note 7 is still arriving early, though, as the in-store launch is scheduled for tomorrow, August 19. So Note 7 pre-order customers do get to flaunt their shiny new phones a full day before non-pre-order folks can get 'em.
If you pre-ordered a Galaxy Note 7, be sure to let us know when your phone arrives!
@askdes look what just showed up!! #uncarrier @TMobile pic.twitter.com/Xrn66Airkx

— Matt (@mattdjock) August 18, 2016
Ahh!!! Thank you @TMobile #note7 @SamsungMobile @TmoNews pic.twitter.com/Q3LZwB9L4S

— Toni (@LavenderGreenT) August 18, 2016
Sources: Reddit (1), (2), (3), @mattdjock, @LavenderGreenT