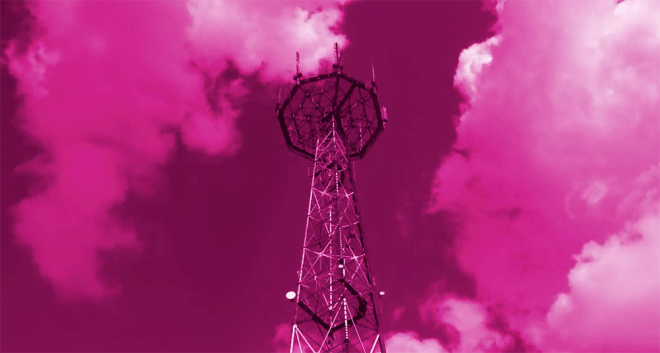 T-Mobile has said that it plans to use 600MHz and high-band millimeter wave spectrum for its 5G coverage, and now T-Mo is making an effort to get more mid-band spectrum for 5G use, too.
T-Mobile CTO Neville Ray has published a blog post that makes arguments for why the FCC should make the 3.5GHz (3550-3700MHz) band spectrum available for 5G networks. Ray argues that the 3.5GHz band would be a good mid-band option for 5G networks because it offers better coverage than high-band spectrum, meaning it'd be better for reaching rural areas.
Ray goes on to describe the FCC's existing rules for the 3.5GHz band as "overly complex and provide extremely limited opportunity for wireless carriers to take advantage of the spectrum." He believes that making the 3.5GHz band more favorable for deploying 5G services would be beneficial to consumers and businesses because it would result in a more robust 5G spectrum architecture and device ecosystem. Ray suggests auctioning the 3.5GHz band to benefit taxpayers.
The FCC currently has rules in place for the 3.5GHz Citizens Broadband Radio Service (CBRS) spectrum which includes sharing the airwaves, like with the military incumbents that currently use that band. T-Mobile has asked the FCC to reexamine its rules for the 3.5GHz band to make it more attractive for 5G use, like by auctioning all 150MHz as Priority Access Licenses (PALs) and authorizing PALs on a 10-year term. The FCC has issued a Public Notice seeking comment on T-Mobile's request with a comments deadline of July 24th.
Also mentioned in Ray's blog post is the MOBILE NOW legislation from Senator John Thune that argues that more spectrum should be made available for mobile and fixed wireless broadband. Ray says that combining the 1100MHz of mid-band spectrum being targeted by Thune and in the CBRS for 5G networks would be a "great start."

To read Ray's full blog post for yourself, hit the link below.
Source: T-Mobile