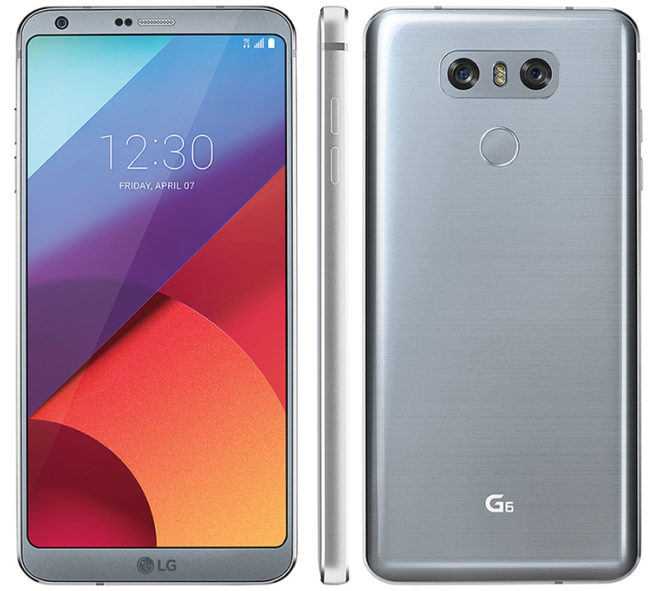 A little more than one month after it was announced, the LG G6 has arrived on T-Mobile's shelves.
Today is LG G6 launch day, which means that you should be able to stroll into your friendly neighborhood T-Mobile store and pick one up. You can also order online if you're not in the mood to leave the house.
Pricing for the LG G6 is set at $26 down and $26 per month for 24 months, which works out to a total of $650. JUMP! On Demand customers will pay $0 down and $29 per month, with a final payment of $128.
When it comes to color options, T-Mobile is selling the Black and Ice Platinum versions of LG's new Android flagship.
And then there are the promotions. Customers that buy an LG G6 before April 30 can get a free Google Home from LG. T-Mobile today kicked off a promo of its own, offering a free LG G Pad X 8.0 to customers that buy an LG G6 (or LG V20) and a G Pad X 8.0 on EIP and also sign up for a 2GB or higher mobile internet data plan. After doing this, T-Mobile will send a rebate in the form of a prepaid MasterCard card that can be used to cover the EIP balance on the tablet.
Some T-Mobile pre-order customers have had the LG G6 for a while now, but it's still exciting to see a new flagship smartphone hitting store shelves. Will you be buying an LG G6? If you're one of the lucky folks that've had one for a couple of weeks now, what do you think of it?
Source: T-Mobile LG G6