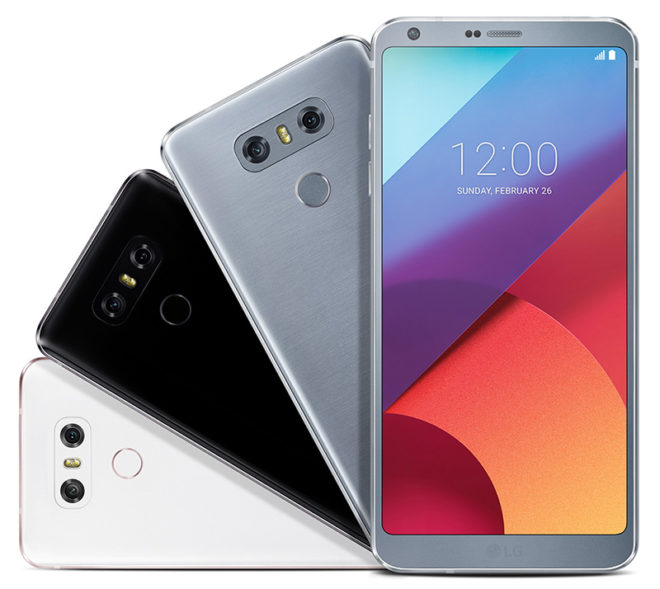 The LG G6 is official, and it's coming to T-Mobile.
LG today took the wraps off of its latest Android flagship, the G6. One of the highlight features of the G6 is its display. The 5.7-inch 2880×1440 panel uses an 18:9 aspect ratio, which LG touts "offers more viewing space and a more immersive experience when streaming videos and playing games" when compared to traditional 16:9 smartphone screens.
LG is also touting its design when it comes to the screen. The minimal bezels around the display make it easier to hold, especially when you're holding the phone with one hand.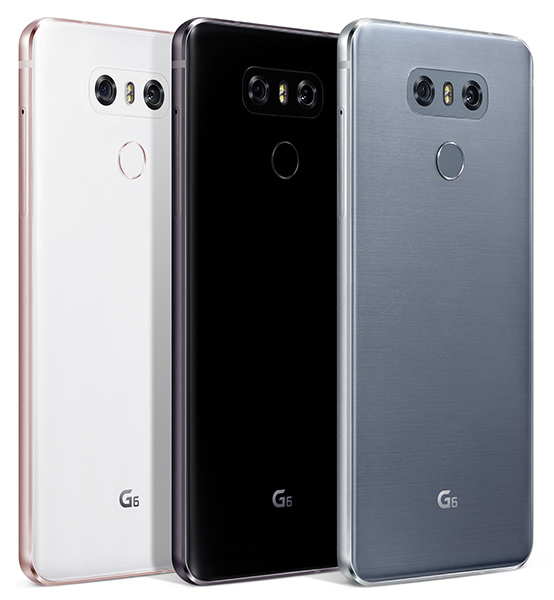 Finally, the G6's display comes equipped with Dolby Vision tech and HDR 10, which are standards for High Dynamic Range. This tech helps to give the screen a wider range of color.
Around on the back of the G6 is its dual rear camera setup. Both cameras here are of the 13-megapixel variety, but one of them is a standard 71-degree lens while the other is a 125-degree wide angle lens. There's a wide angle camera around front, too, with the 5-megapixel shooter touting a 100-degree lens.
Inside the LG G6's metal frame lives a Snapdragon 821 processor, 4GB of RAM, 32GB of storage, a microSD slot, NFC, LTE-A 3CA, a 3300mAh battery, Quick Charge 3.0 support, and a USB Type-C port. All of those features are wrapped in a body that's IP68-rated for dust and water resistance.
On the software side, the G6 runs Android 7.0 Nougat and comes with Google Assistant, a feature that was previously only on Google's Pixel phones. LG has also made some special software tweaks of its own, like including a Square Camera Mode that divides the 18:9 display into two identical squares so that you can see your most recent photo while snapping another image. The G6 can also take 1:1 photos that are ready for Instagram and other social media apps.
The LG G6 is coming to T-Mobile this spring, but there's no word yet on an exact release date or how much it'll cost when it arrives.
With the G6, LG has abandoned the modular feature of the G5 and opted for a simpler design and a focus on the display, which is a feature that more folks will likely appreciate. So far, the G6 looks like a solid upgrade from the G5 with its focus on having a large screen with slim bezels and its water-resistant design with premium materials. We'll have to wait until it launches to make any final judgments about it, though, so here's to hoping that we hear more about a release soon.