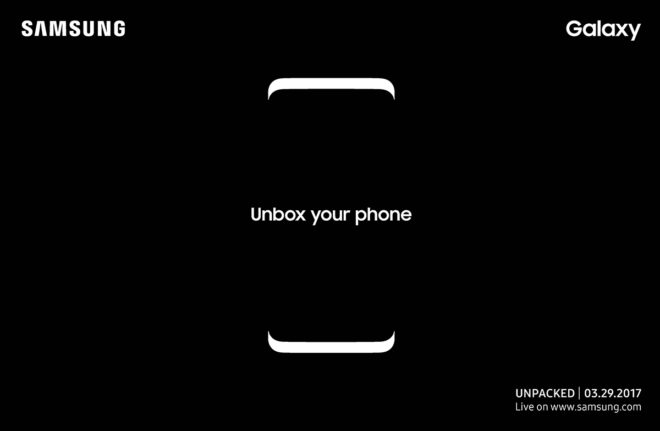 Grab your calendars, everyone, because we may now when we'll get to meet the Samsung Galaxy S8.
Samsung today confirmed that it's hosting an Unpacked event on March 29. The company shared a teaser image of what appears to be the top and bottom portions of a device with an edge-to-edge display as well as the phrase "Unbox your phone."
The teaser doesn't mention the Galaxy S8 by name, but it does say that Samsung will "unveil the newest Galaxy" at the event. Plus, the timing of the event lines up with previous reports, and the device that's being teased in this image looks similar to the Galaxy S8 that we've seen in previous image leaks.
What do you want to see from the Samsung Galaxy S8?
Source: Samsung