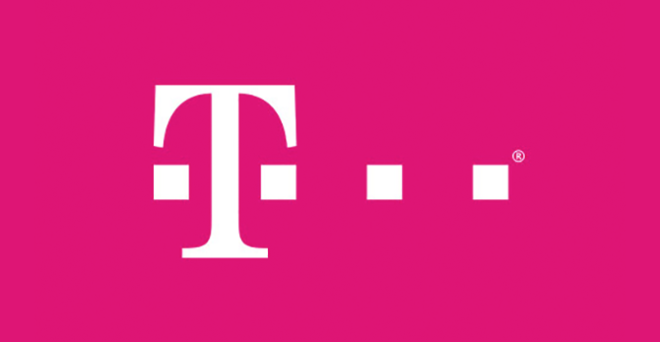 One day after T-Mobile finished No.1 in Nielsen's Customer Service Satisfaction report, another group has recognized T-Mo for its customer service performance.
J.D. Power today released its 2017 U.S. Wireless Customer Care Full-Service Performance study, which examines the customer service of postpaid wireless carriers. That includes customer service performed over the phone, in walk-in retail stores, and online.
In its latest report, J.D. Power ranked AT&T the highest among postpaid U.S. carriers for customer care, awarding it 827 out of 900 points. However, T-Mobile came in a very close second, scoring 823 points and earning the same "Among the best" Power Circle Rating as its big blue rival.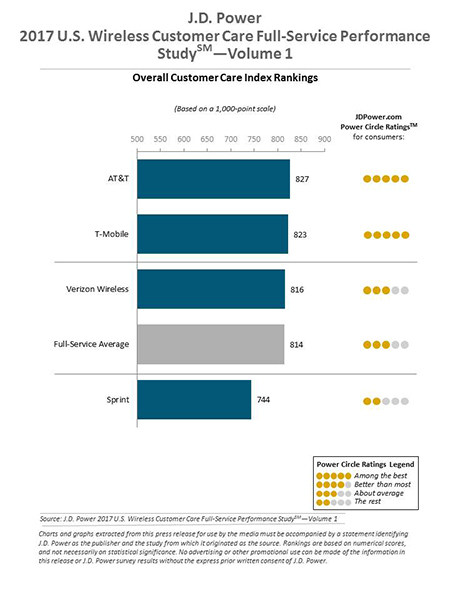 The U.S.'s CDMA carriers trailed behind, with Verizon scoring 816 points, just above the 814 point average. Sprint finished in fourth place with 744 points out of 900.
While it's disappointing that T-Mobile didn't come out on top in J.D. Power's report, especially since T-Mo did just that one year ago, its score is pretty darn close to AT&T's, and its "Among the best" rating is exactly the same. That's better than the last J.D. Power customer service report that came out in August 2016, in which T-Mo earned a slightly lower "Better than most" rating.
Switching over to prepaid carriers, MetroPCS came in third in J.D. Power's customer care ratings, finishing with 782 points out of 900 and a "Better than most" rating. Consumer Cellular came in first place with 871 points, while Cricket finished in second with 797 points.
You can check out J.D. Power's full report at the link below.
Source: J.D. Power