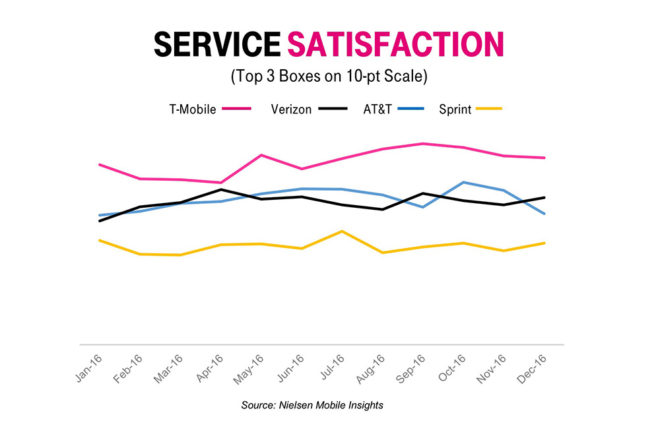 T-Mobile's customer service has been named the best in the wireless industry.
Nielsen Mobile Insights gave T-Mobile the top spot in Customer Service Satisfaction at the end of 2016, with Verizon, AT&T, and then Sprint following. T-Mobile beat out its competition in the Likelihood to Recommend, Net Promoter Score, and Overall Customer Satisfaction categories, too.
T-Mobile has been named No. 1 in customer satisfaction by Nielsen Mobile Insights before, and John Legere and Co. are pretty pleased to win it again. Here's the CEO's statement on today's news:
"We have the best damn care team in the business – at this point, that's not even up for debate. But like everyone else at this company, our care team takes 'we won't stop' pretty literally. They've got their sights on being the #1 care team in any industry, anywhere – not just wireless. That was so 2016."
You can see the other three charts from Nielsen Mobile Insights' report below.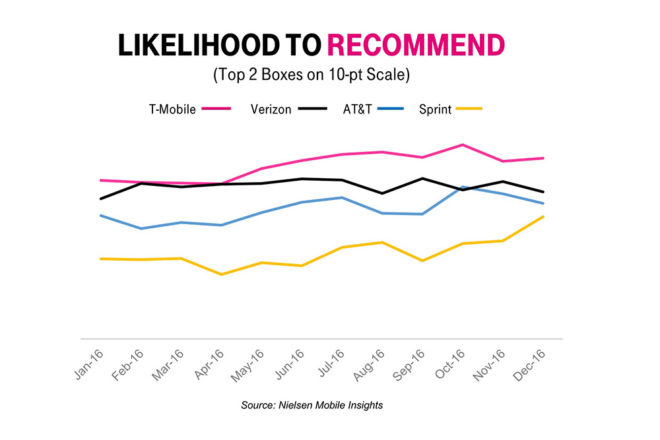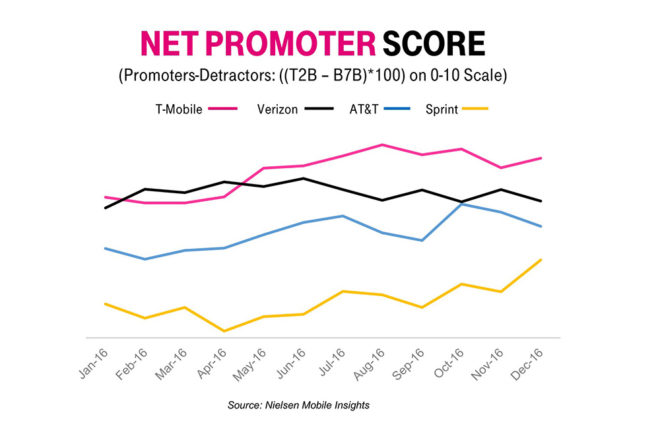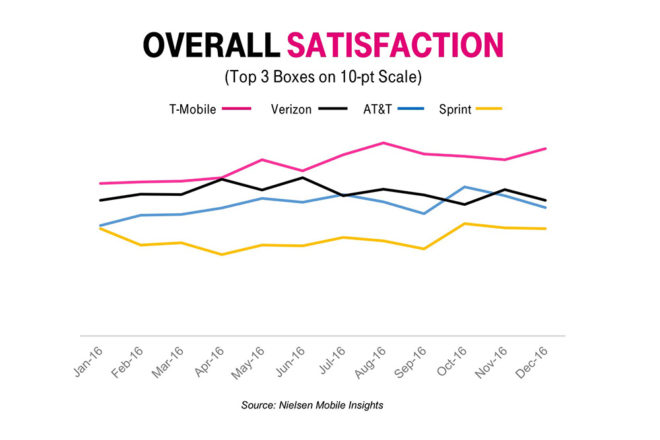 Source: T-Mobile