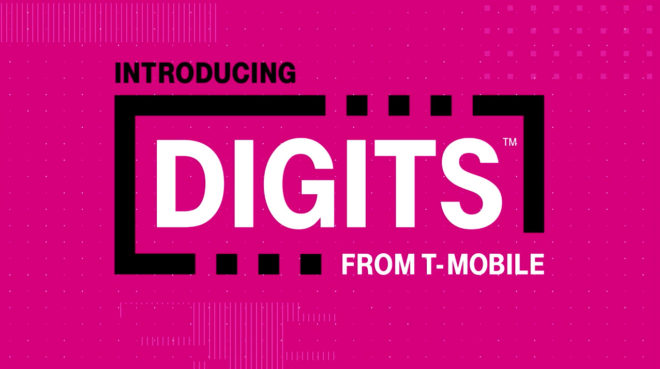 Yesterday T-Mobile COO Mike Sievert teased that a big announcement was imminent, and now we know exactly what he was hinting at.
Digits is a new service from T-Mobile that lets you use the same phone number across devices. This means that you can use the same number across multiple internet-connected devices, including phones, tablets, PCs, and smartwatches, and your calls and texts will appear from the same number.
Digits will also let you use multiple numbers on the same device, with the goal of killing the need to carry a work phone and a personal phone.
What's notable is that Digits works on non-T-Mobile devices and even on devices that aren't on T-Mobile's network. Once you log in, you'll be able to make calls using your digits. If you're not on the T-Mo network, your calls will be treated as data. All that you'll need is a T-Mobile phone number and postpaid account.
Digits is built in to Samsung's latest smartphones, including the Galaxy Note 5, Galaxy S6, Galaxy S6 edge, Galaxy S6 edge+, Galaxy S7, and Galaxy S7 edge. T-Mobile is working other device makers to integrate Digits support into their devices.
You can also access your Digits through the dedicated apps on Android and iOS, as well as through your browser on a PC or Mac. No matter which device you're on, you'll see your call log, messages, contacts, and voicemail.
Digits is launching today in beta, and you can register to try it out. To do so, you'll need to be a postpaid customer with a Simple Choice or T-Mobile One account in good standing. During the beta, you'll be able to put your Digits on up to five devices, and you can use up to five Digits on a single device.
T-Mobile plans to fully launch Digits in early 2017, but there's no word yet how much it'll cost when it rolls out.
It was more than one year ago that T-Mobile revealed that it was working on a solution that'd let you use one phone number across devices, but T-Mo didn't say much about the offering since then. Many folks have been wondering what was going on, and now we know.
Digits could be useful for a lot of people, including folks with a personal phone and a business device, business owners with employees, or regular consumers that want to have access to their calls and messages on a computer or smartwatch in addition to their smartphone. What will be interesting is seeing how much T-Mo charges for Digits when it launches in full, and if that price is low enough to convince regular consumers to sign up.
What do you think of Digits? Are you going to register for the beta?
Source: T-Mobile, Digits beta signup