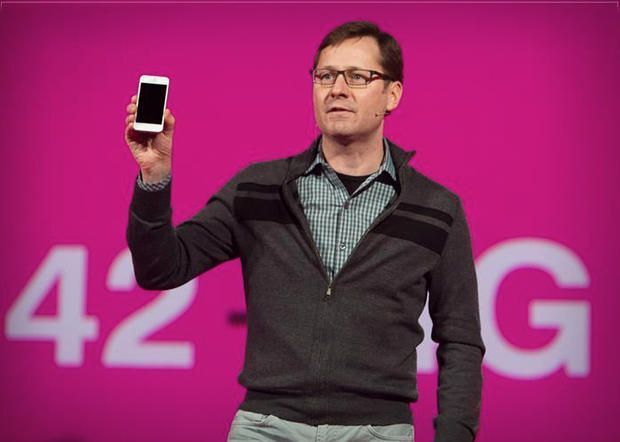 AT&T today announced NumberSync, a feature that'll let customers use their phone number across connected devices like smartwatches and tablets. AT&T's not the only carrier that's cooking up such a feature, though.
T-Mobile COO Mike Sievert says that Magenta is working up its own version of NumberSync, adding that it'll beat out AT&T's offering. "What we are working on will make this version one offering from AT&T look small," Sievert teased, going on to diss AT&T's strategy of building things and then trying to make customers believe that they asked for them. "Our strategy is to ask customers what they want and need, and then build it," he said.
While not everyone has a smartwatch or tablet that can make calls and send texts, folks that do can run into the problem of having multiple phone numbers that they try to contact people from. This can be a pain for their recipients, who then have multiple numbers to keep track of. AT&T's NumberSync feature aims to solve that problem, and it'll be interesting to see how T-Mobile's feature takes NumberSync farther.
Source: Re/code