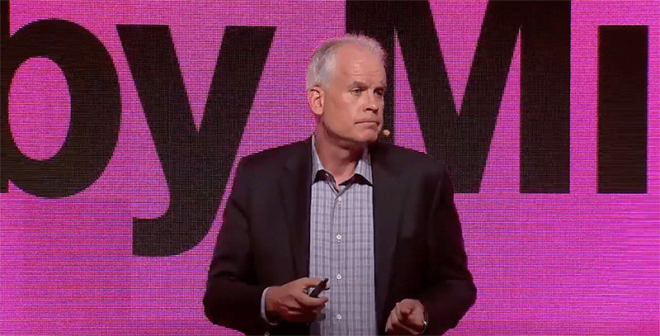 T-Mobile has won awards for the speed of its network, and next year T-Mo could offer speeds near one gigabit.
T-Mobile CTO Neville Ray teased this week that in 2017, T-Mo could be "approaching gigabyte LTE speeds." He explained that with 4×4 MIMO and three-way carrier aggregation, T-Mobile can do about 400Mbps each. Combining those two features would bring T-Mo near 1Gbps speeds in the markets where those features are available.
Here's Ray's full statement on the matter, courtesy of Seeking Alpha:
"In terms of speeds, if you think about a world where you have three-way carrier agg and you can do 4×4 and you can do both together which is the story of 2017, then you're approaching gigabit LTE speeds, which is really exciting for 2017. We can do about 400 megabits per second on 4×4 and/or three-way carrier agg. And then the two coming together, you can start to double down and as you expand your carrier agg reach, you can move towards gigabits."
T-Mobile said last month that it was rolling out new network technologies that would bring faster speeds. 4×4 MIMO was one of them, and it's available in more than 300 cities. Ray said this week that more than 1 million T-Mobile customers are using 4×4 MIMO.
When it comes to hardware, Ray confirmed that an update that hit the Galaxy S7 and S7 edge in September enabled 4×4 MIMO on those devices. There will be "multiple devices" launching on T-Mobile in 2017 that support 4×4 MIMO.
T-Mobile is also working to roll out 256 QAM and 64 QAM for improved downloads and uploads, respectively. T-Mobile has said that it'll have these features across its network by the end of October, and the GS7 and GS7 edge are expected to receive updates to support these features.
Via: FierceWireless
Source: Seeking Alpha