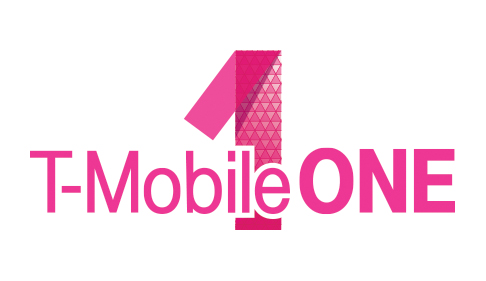 After teasing a T-Mobile One promo yesterday, T-Mo has now fully detailed the offer.
Starting today, Sept. 8, customers can sign up for a T-Mobile One family plan of four and pay $140 per month with Auto Pay. That's $20 less than it'd normally cost for a family of four on T-Mobile One, so you're getting the fourth line for free.
This promo is available in T-Mobile stores, by calling 611 or 1-877-533-2533, or through T-Mo's website. It'll be available for a limited time.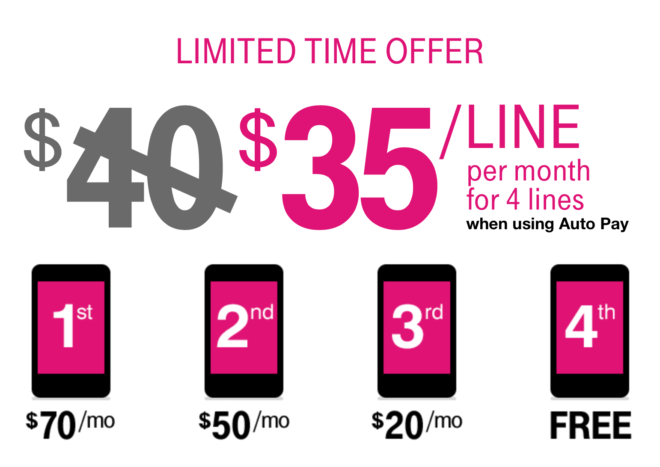 As a refresher, T-Mobile One includes unlimited talk, text, and high-speed data. Also included is unlimited mobile hotspot at 3G speeds, unlimited 480p video streaming, and unlimited 128kbps data speeds internationally. You can also upgrade to T-Mobile One Plus at a rate of $25 per line and get unlimited 4G LTE mobile hotspot, unlimited HD Day Passes for HD video streaming, and 256kbps international data.
The T-Mobile One plan is still fairly new, having launched one week ago. This promo is aimed at getting more people to sign up for T-Mobile One by saving them $20 per month on a four-line family plan. T-Mobile One may not be for everyone, but if you've got four lines on your account, this promo may be a way for you to save some cash on your rate plan each month.
It also appears that T-Mobile is now running a promo on its Simple Choice 6GB plan. As spotted by Reddit user VGinNYC, T-Mobile's website shows that you can get four lines with 6GB of high-speed data each for $120 per month, which is a promo that T-Mo has run in the past.
Via: Reddit
Sources: T-Mobile (1), (2)