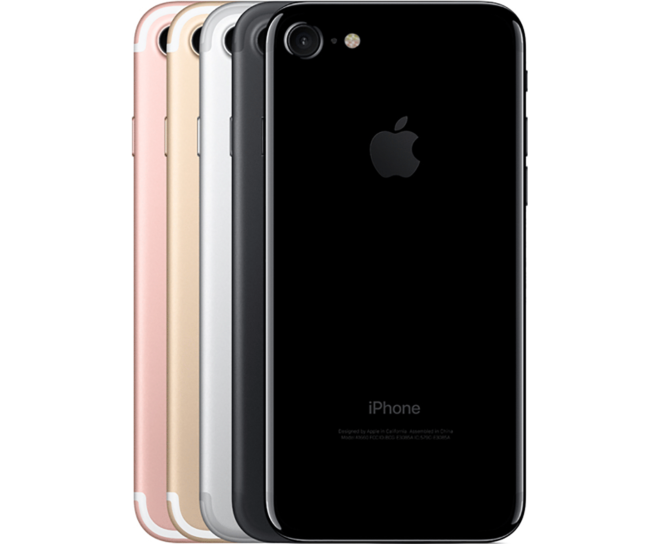 UPDATE: There was an error in T-Mo's original announcement of this promo, and so I've updated the post with the correct info.
Hours after Apple announced its new iPhone 7 and iPhone 7 Plus, T-Mobile has come forward with its launch offer for the new smartphones.
Starting Friday, Sept. 9, at 12:01 am PT, T-Mobile is offering the 32GB iPhone 7 for free when new or existing customers trade in any model of iPhone 6 or newer. You can also get the 32GB iPhone 7 Plus for $120 with trade-in. And if you'd prefer a 128GB or 256GB model, you can pay $100 or $200, respectively.
There's some fine print to be aware of with this trade-in offer. Your iPhone 6, 6s, 6 Plus, or 6s Plus must be one that you own, it must turn on, and it can't be water-logged or have a broken screen. Your new iPhone 7 or iPhone 7 Plus must be purchased with a 24-month finance agreement, and you'll see monthly bill credits to cancel out the cost of the phone. And if you decide to leave T-Mobile, you'll need to pay the remaining balance on the phone.
T-Mobile also confirmed its pricing details for the iPhone 7 and iPhone 7 Plus. The 32GB iPhone 7 will be $649 (~$27/month), while the 32GB iPhone 7 Plus will be $769 (~$32/month). If you'd like more storage, the 128GB iPhone 7 is $749 and the 256GB model is $849. Meanwhile, the 128GB iPhone 7 Plus is $869 and the 256GB model is $969. Both models are available on EIP and JUMP! On Demand.
A few other notable details announced by T-Mobile today:
Apple Watch Series 2 will be available from T-Mobile's website starting Sept. 16
MetroPCS will offer both the iPhone 7 and iPhone 7 Plus starting Sept. 23
Starting tomorrow, Sept. 8, you can sign up for T-Mobile One and get four lines for $140 per month, which means that your fourth line is free.
Source: T-Mobile