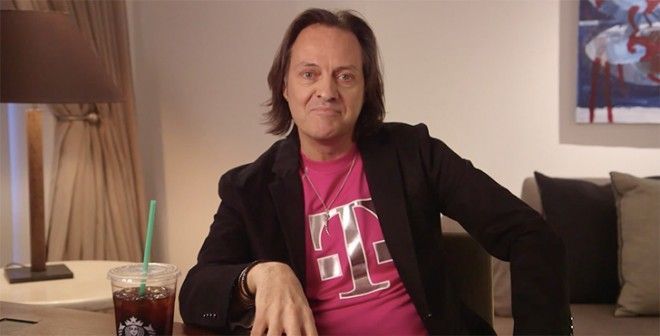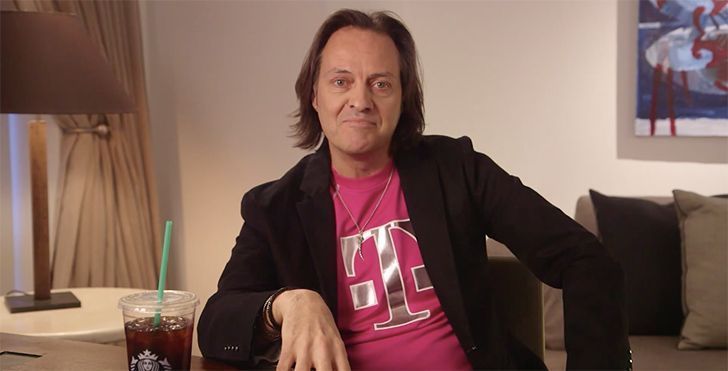 Last week when T-Mobile announced the addition of YouTube and other services to Binge On, John Legere addressed criticisms of Binge On and its 480p streaming quality, saying that AT&T and Verizon was streaming Netflix at 360p. AT&T and Verizon denied Legere's statement, but it turns out that AT&T and VZW's customers are indeed getting their Netflix content throttled, just not by their carriers.
Netflix has told the Wall Street Journal that it caps streams for "most" wireless carriers around the world, including AT&T and Verizon. The streams are being capped at 600Kbps, a decision Netflix says was made in order to "protect consumers from exceeding mobile data caps." To compare, it's previously been shown that Binge On streams are capped at around 1.5Mbps. Netflix also revealed today that it's been throttling wireless consumers' speeds for more than five years.
While Netflix caps the speeds of most carriers, it says that there are two that it doesn't throttle: T-Mobile and Sprint. The decision not to cap the speeds of those carriers was made because "historically those two companies have had more consumer-friendly policies."
AT&T and Verizon have both responded to the news that Netflix caps the streams provided to its customers. "We're outraged to learn that Netflix is apparently throttling video for their AT&T customers without their knowledge or consent," said James Ciccioni, Senior Executive Vice President of External and Legislative Affairs. Meanwhile, Verizon responded by saying that it "delivers video content at the resolution provided by the host service, whether that's Netflix or any other provider."
Unsurprisingly, John Legere was pretty happy about this report coming out. He took to Twitter and posted a tweetstorm, saying things like "They attacked us for #BingeOn & all along they've been giving their customers lower resolution than us! And they still gouge on data!" and "@TMobile gives you transparency & higher quality video w/ #BingeOn! 480p is a great mobile experience, people love it!"
Now that Netflix has admitted to throttling the streams of AT&T and Verizon customers, it'll be interesting to see how they respond beyond today's statements, if they do at all. Netflix does say that it's working on a "mobile data saver" that'll launch in May and give wireless customers the ability to increase their video quality if they'd like, so AT&T and Verizon may simply wait for that to roll out rather than try to get their customers' streams unthrottled. We'll just have to wait and see what happens. Until then, you can find John Legere's tweetstorm on today's report below.
1/ See! I told you @att & @verizon customers were getting Netflix at 360p ;) https://t.co/bClR6M067t

— John Legere (@JohnLegere) March 24, 2016
2/ I called out @verizon and @att just last week about this – they denied, tried to make it about throttling and called me 'dopey'!

— John Legere (@JohnLegere) March 24, 2016
3/ They attacked us for #BingeOn & all along they've been giving their customers lower resolution than us! And they still gouge on data!!

— John Legere (@JohnLegere) March 24, 2016
4/ It proves my point, again! #Duopoly customers have been watching 360p video for 5 years, unnoticed!! pic.twitter.com/YRSnmTUGiJ

— John Legere (@JohnLegere) March 24, 2016
5/ @TMobile gives you transparency & higher quality video w/ #BingeOn! 480p is a great mobile experience, people love it!!

— John Legere (@JohnLegere) March 24, 2016
6/ One question left unanswered: Was the denying from @verizon & @att last week out of ignorance or evasive PR? pic.twitter.com/Fa3bovR1Q5

— John Legere (@JohnLegere) March 24, 2016
7/ 'Dopey' is now 'Happy'! Any response, @verizon & @att?

See you on @periscopeco shortly! pic.twitter.com/Ni3dXwiOp1

— John Legere (@JohnLegere) March 24, 2016