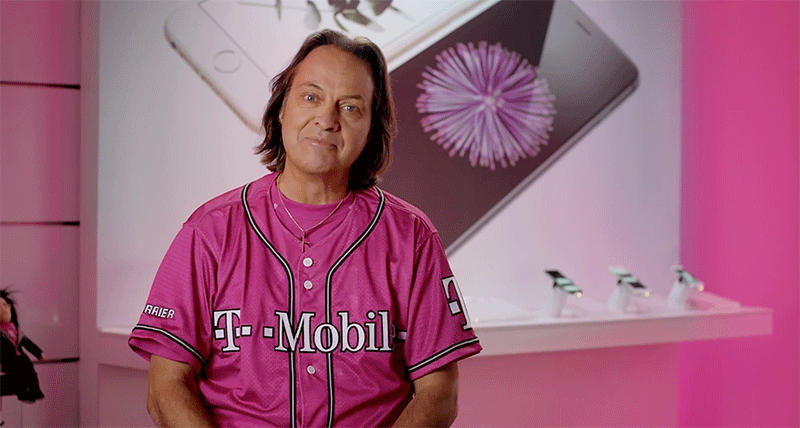 John Legere is big on Twitter, using it to call out the other carriers, make announcements, and more. And now his heavy Twitter use is being rewarded.
Twitter has given John Legere his own emoji, complete with a magenta t-shirt. You can activate the emoji for yourself by using the hashtag #TweetJohn before March 31. Legere himself plans to use it all week "to make the competition squirm."
5/ @twitter gave me my own emoji!! Can you guess what the hashtag is that activates it?! pic.twitter.com/AmzfBWxZGg

— John Legere (@JohnLegere) March 28, 2016
Legere isn't the only wireless CEO on Twitter, but he is more active and has a larger following on the service than any of the other US carrier chief executives. And it's notable that his Twitter use has gotten him his own emoji, as he's only the second person to get a unique Twitter emoji, with the other being Pope Francis.
7/ Stay tuned!! You know I've got a fun way to use this emoji to make competition squirm ;) #tweetjohn

— John Legere (@JohnLegere) March 28, 2016