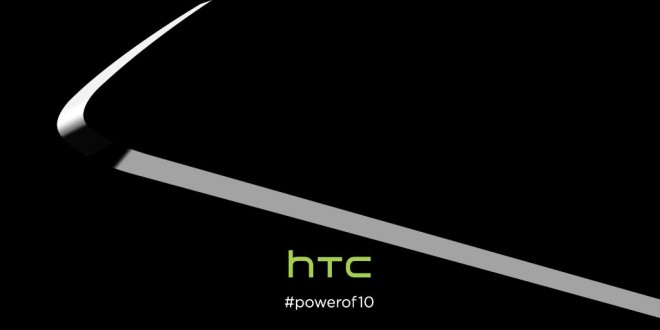 Following a leaked image that surfaced earlier this month and claimed to show the front of the HTC One M10, it appears that HTC has shared its own image of the device. Since the image is a teaser, though, it doesn't reveal much.
The image was posted by HTC's official Twitter account, and it appears to show the corner of a phone that has chamfered edges. Beneath the device is the hashtag #powerof10.
Unsurprisingly, HTC isn't just straight up saying "Hey, we're teasing the One M10," but it seems likely that that's what is going on here. We're now nearly one year out from the debut of the HTC One M9, and many companies update their flagship phones annually. Plus, if HTC follows the naming scheme that it's used for its flagships to date, the next One phone will be the "HTC One M10." Finally, a photo leaked out recently that claimed to show (part of) the back of the One M10, and it included chamfered edges like what we're seeing in HTC's teaser.
It's rumored that the HTC One M10 will include specs like a 5.1-inch 2560×1440 display, Snapdragon 820, and 12-UltraPixel rear camera, but it's also rumored that it won't have front-facing BoomSound speakers like past One M flagships. If true, the One M10 could cause some mixed emotions, getting folks excited about its spec upgrades but also disappointing them with the lack of front-facing speakers.
Now that we've seen the Samsung Galaxy S7 and LG G5 debut, what features will the HTC One M10 need to have to interest you?
Source: @HTC