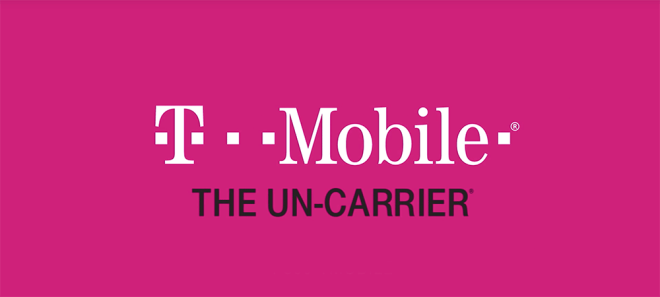 T-Mobile has the ZTE Avid Plus launching on January 20 and BlackBerry Priv arriving on January 26. And according to a new leak, Magenta's got some new plans coming between those two hardware releases.
An image posted to Reddit suggests that T-Mobile will launch new Simply Prepaid plans on January 24. The plans are said to include unlimited talk and text as well as up to 10GB of data, with pricing starting at $25. These plans will reportedly also include goodies like mobile hotspot, visual voicemail, domestic roaming, and Data Maximizer (which is actually the MetroPCS term for Binge On). Plans priced at $40 or higher will include Music Unlimited (Metro's name for Music Freedom) as well.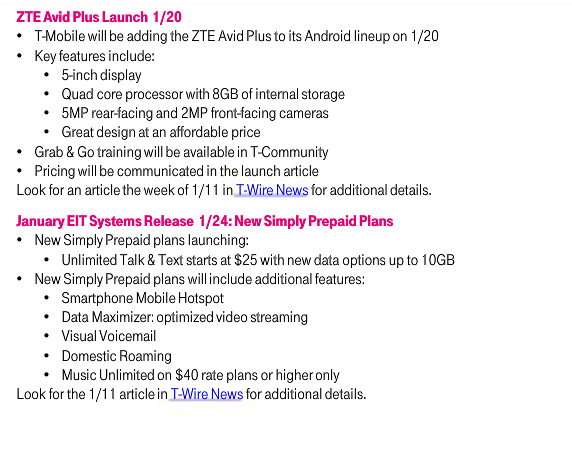 Right now, the Simply Prepaid plans start at $40 per month for unlimited talk, text, and data, with 1GB of 4G LTE data. There are also $50/3GB and $60/5GB options. With the plans that are rumored to be coming later this month, T-Mobile is expanding Simply Prepaid with lower priced options as well as higher-end plans that include more high-speed data. They're also expected to add features like tethering and Music Unlimited/Music Freedom that aren't included in the current batch of Simply Prepaid plans, which ought to make the new plans a bit more enticing than the existing ones.
Source: Reddit