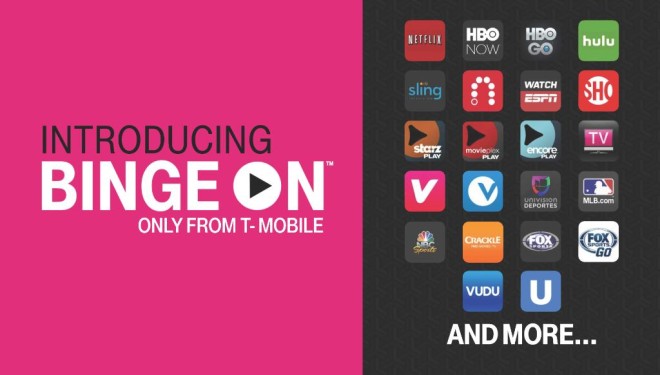 Following yesterday's Binge On Twitter Q&A, John Legere upset some folks with his response to an EFF question ("Who the **** are you anyway, EFF?"). The EFF urged its followers to let Legere know just who the EFF is, and now one of them has pulled itself out of the Binge On program.
Slidefuse, the company behind streaming service 4Stream.tv, has notified T-Mobile that it will no longer be a Binge On partner. In a letter posted to Twitter, Slidefuse urged T-Mobile to "be more honest and transparent about the issue and develop a program that we can be proud to participate in."
A notice we're sending today. #WeAreEFF pic.twitter.com/7WQYBiRxzC

— Slidefuse (@slidefuse) January 8, 2016
4Stream.tv isn't a part of the Binge On partner list, but the company says that that's because it was in the process of meeting T-Mobile's technical requirements. Now it has given T-Mo a 24-hour notice that it no longer wants to be included in the free streaming portion of Binge On.
T-Mobile places a lot of emphasis on the number of partners that are in Binge On, touting yesterday that 14 more had joined to bring the total up to 38, and that 50 more services are interested in becoming partners. And while 4Stream.tv will still be "optimized" after ending its Binge On partnership because of the way that the program works, the move shows that Slidefuse is unhappy with what John Legere said and that it's siding with the EFF.
In other Binge On news, Legere hosted a Periscope stream last night to further discuss Binge On. In it — around the 5:08 mark — he said that he's aware of who the EFF is and that he disagrees with their recent report, but that he'd like to meet with the group.
Via: Ars Technica
Source: @slidefuse