After making its official debut a couple of weeks ago, ZTE's new high-end Axon Pro is now available for purchase.
You can snag an Axon Pro from ZTE's web store or from Amazon, Newegg, or eBay if you prefer those retailers. No matter which shop you choose, you'll end up paying $449.98 for the ZTE Axon Pro. You do have a color choice, though, because the Axon Pro is available in Phthalo Blue, Ion Gold, or Chromium Silver.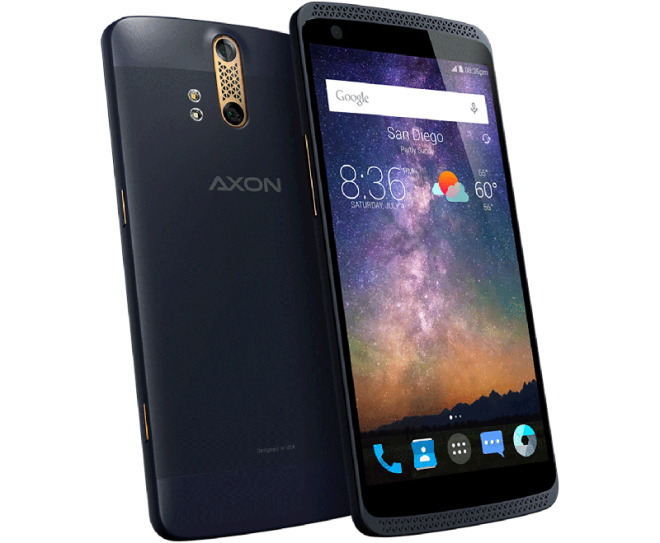 Moving on to specs, ZTE has outfitted the Axon Pro with many of the high-end specs that you'd expect from a flagship phone in mid-2015. It's got a 5.5-inch 2560×1440 display, octa-core Snapdragon 810 processor, 4GB of RAM, and Android 5.1.1 Lollipop. The Axon Pro's also packing a dual lens rear camera setup that offers a main 13-megapixel shooter as well as a second 2-megapixel camera that's meant to help speed up focus and let you shift focus after taking a photo. Rounding out the Axon Pro's spec list is an 8-megapixel front camera, 32GB of storage, Quick Charge 2.0, and a 3000mAh battery.
It's also worth noting that the ZTE Axon Pro includes support for LTE bands 2, 4, and 12, so it should play nicely with T-Mobile's network. ZTE has said that the Axon Pro has Voice over LTE as well, but ZTE hasn't made any mention of Wi-Fi calling.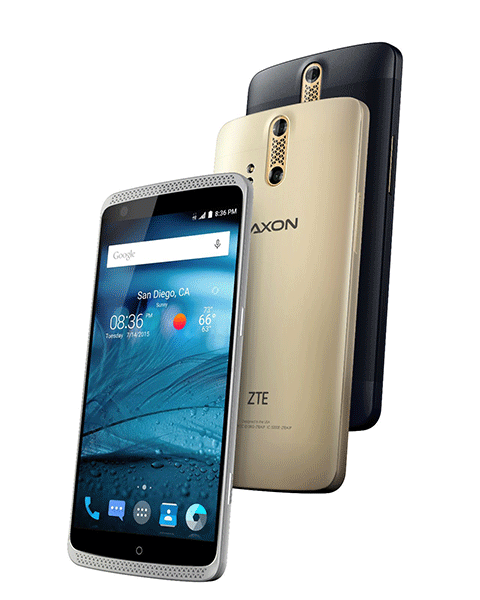 If you do decide to pick up the ZTE Axon Pro, you'll get a pair of premium JBL E13 headphones (worth $50) and the ZTE Passport protection plan. This two-year warranty covers manufacturer defects and also offers a Premium Protection Plan that covers things like drops and "minimal" liquid damage. If one of these unfortunate situations happens, you can get a new Axon Pro for a $79.99 deductible.
Overall the Axon Pro looks like a solid first effort for ZTE's new premium "Axon" brand. The phone's lack of a microSD slot will likely be a turn-off for some, but the Axon Pro checks most of the other flagship phone feature boxes. And at $449.98, the Axon Pro is more affordable than several other big-time Android phones, slotting into the "affordable flagship" category with the likes of the Moto X Style/Pure Edition and OnePlus 2.