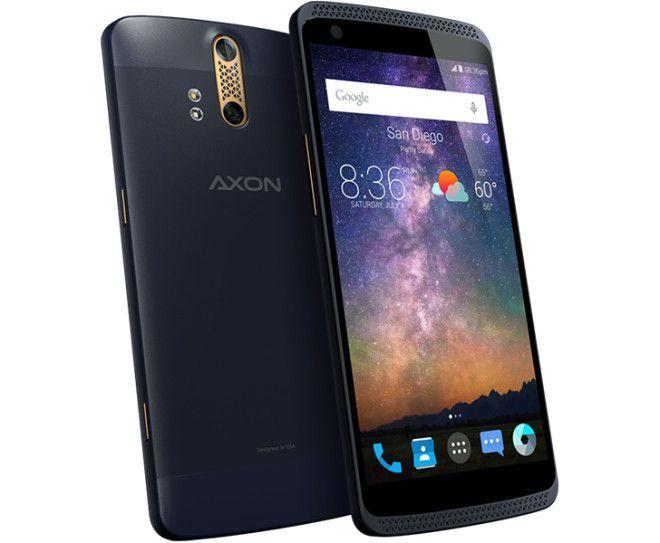 ZTE is no stranger to T-Mobile, having released devices like the ZMAX on the magenta network, but it's rare that we see a high-end ZTE phone on T-Mo. That's changing with the Axon Phone.
ZTE today officially introduced the Axon Phone, its new high-end Android device for the US market. It'll launch on July 27 for $449.98 and it'll be available from ZTE's own website as well as Amazon, eBay, and Newegg. Here's what you can expect to get in exchange for your hard-earned $450:
5.5-inch 2560×1440 display
2GHz octa-core Snapdragon 810 processor
16-megapixel rear camera with f/1.8 lens, second lens for refocusing after taking a photo or applying bokeh
8-megapixel front camera
32GB of storage (24.35GB available to the user)
4GB of RAM
LTE bands 2/3/4/5/7/12/13/17/29/30
Support for Hi-Fi audio with headphones, mono speaker at bottom of unit
3000mAh battery
Android 5.1.1 with a "relatively light skin"
With LTE bands 2, 4, and 12, ZTE's Axon Phone should play nicely with T-Mobile. ZTE has also said that the Axon Phone supports Voice over LTE, but the company isn't able to confirm support for Wi-Fi calling.
ZTE has primarily been known for entry-level and mid-range phones in the past, but it appears to be working to shed that reputation with the Axon Phone, which is a new brand for the company. What do you think of the Axon Phone? Are you interested in picking one up when it launches later this month?
Source: PCMag