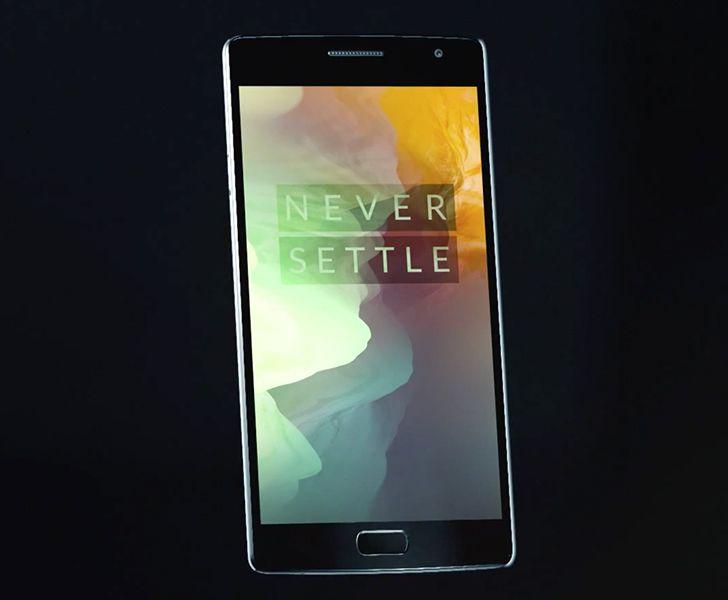 The OnePlus One wasn't officially released by T-Mobile, but its low price and unlocked GSM body made it an attractive device. Now the OnePlus 2 is here, and it's better suited for T-Mo with band 12 LTE support.
The OnePlus 2 is now official, and it's launching in the US on August 11. OnePlus's new flagship Android phone offers a 5.5-inch 1080p display, which is the same as the OnePlus One. OnePlus explains that move by saying that "adding pixels beyond this brings nothing to the user experience." The front of the phone also houses a 5-megapixel camera and the OnePlus 2's new fingerprint reader, which can remember five different fingerprints.
Turning the OnePlus 2 around, we're greeted by a 13-megapixel camera. This shooter includes optical image stabilization as well as laser auto focus.
Powering the OnePlus 2 is a Snapdragon 810 processor, which OnePlus promises won't overheat on you, as well as either 3GB of RAM and 16GB of storage or 4GB of RAM and 64GB of storage. The OnePlus 2 also a 3300mAh battery and a USB Type-C port, which supports a reversible USB Type-C cable. Hooray for not having to fumble around with a microUSB cable to insert it in the correct direction!
On the software front, the OnePlus 2 runs OxygenOS, which is the company's custom version of Android. OnePlus says that the features that it's added to Android "add real value to the user experience." Some of those additions include user customizability, like custom icon pack support and the ability to set accent colors or just switch to dark mode.
If tweaking the colors of the OnePlus 2's OS isn't enough personalization for you, you'll also be able to use one of four different StyleSwap covers on the device. These user-swappable backs will be available in Bamboo, Black Apricot, Rosewood, and Kevlar.
The OnePlus 2 will launch in the US — as well as Canada, the EU, India, and China — on August 11. A launch in Southeast Asia will follow in Q4 2015. Pricing for the OnePlus 2 will be set at $329 for the 3GB/16GB model and $389 for the 4GB/64GB version.
So there's the OnePlus 2. While it is indeed a little pricier than the 64GB OnePlus One when it launched last year, the OnePlus 2 is still considerably cheaper than most other flagship smartphones. And now that it supports T-Mobile's band 12 LTE — and OnePlus purportedly working on VoLTE too — the OnePlus 2 could be an enticing option for T-Mo customers in the market for a new smartphone.