What's the next Un-carrier Amped move? Music Freedom.
John Legere is back from vacation and is amping up its Music Freedom move by adding Apple Music to the feature. That means that you can now use Apple's new music streaming service without the usage counting against your data plan. Apple Music's addition to Music Freedom takes effect immediately.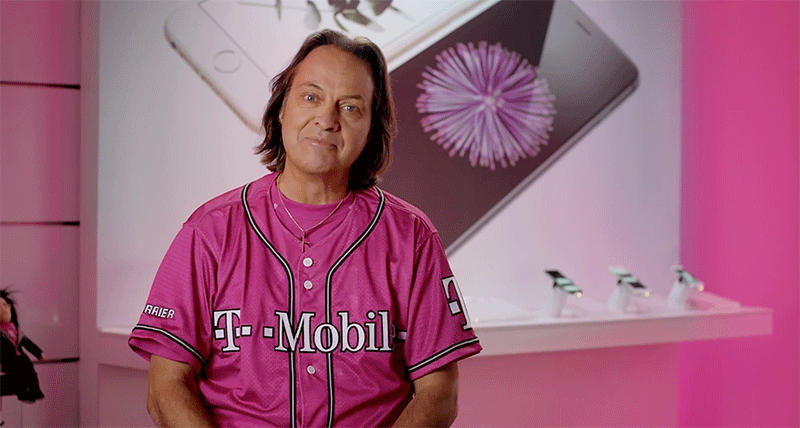 T-Mo is doubling down on Apple with a new iPhone offer as well. The Un-carrier says that if you buy an iPhone 6 this summer and decide that you want to the new iPhone model that's expected to come this fall, you can do so for free so long as you do it by the end of 2015. Yep, no additional fee and no monthly payment change. Additionally, you can lock in your $15 per month price that T-Mo is currently offering for the iPhone 6 with a trade-in.
This offer will run through Labor Day, which is September 7. Thankfully, anyone that's already picked up an iPhone 6 for $15 per month on JUMP! On Demand will qualify for this upgrade offer too.
Finally, T-Mobile says that it'll give priority for the new iPhone to customers that bought the iPhone 6 with the $15 per month deal. If you buy the new iPhone within 48 hours of its launch and you're on the $15 per month iPhone 6 deal, T-Mo will give your order priority over non-eligible customers.
John Legere wrapped up his string of Un-carrier Amped news by revealing that today's announcement is the last of this summer's Un-carrier Amped action. That's kind of a bummer, but the magenta CEO does promise that he's listening and that T-Mobile "won't stop making our Un-carrier moves better."
Source: T-Mobile