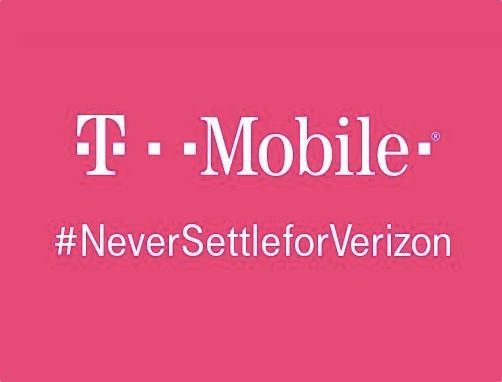 Just a few weeks back, T-Mobile launched its latest promotion to target competitor customers. The #NeverSettleforVerizon promotion was launched with Verizon's customers in center focus. Apart from a snappy hashtag, a "backfiring" Twitter ad and support from everyone's favorite celebrity watcher, the promotion offered Verizon customers a free two-week test-drive. Customers could sign up to a plan then – if they didn't like the service – return the phone and cancel their agreement without penalty. But, if they liked it, they could keep the phone, port their number across and take advantage of T-Mo's "contract freedom" offer and have their VZW ETF paid.
Initially, the offer was only available until May 31st. However, John Legere tweeted just now that the company has extended it by another few weeks until June 27th.
We're extending the #NeverSettle Trial thru 6/27 because, as predicted, @VerizonWireless customers want better. They want @TMobile !

— John Legere (@JohnLegere) June 2, 2015
If you're a Verizon customer reading this blog, or you know someone who is, you've got about three and a half weeks left to take advantage of the offer. Incidentally, if you're a Verizon customer (or previous one) who has already signed up, let us know how your experience of using T-Mobile's network has been so far.
Source: Twitter