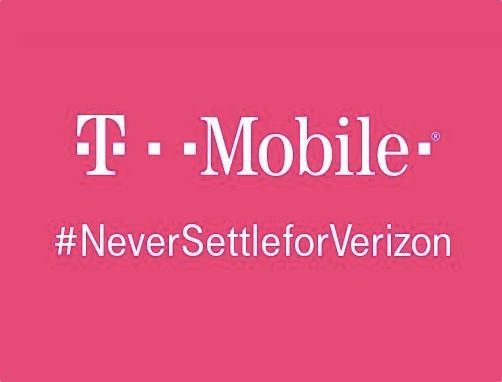 Not long ago, T-Mobile launched its latest promotional ad campaign. The #NeverSettleforVerizon push listed reasons in a blog as to why you shouldn't settle for Big Red and came along with a handful of short YouTube ad spots too. Its very existence is a sign of T-Mobile's new-found confidence after 2 years of growing success in the market. It also gave customers of VZW the opportunity to try out T-Mobile for two weeks, for free.
The recent backlash on Twitter perhaps indicates that this move was a little too soon for a company that got to the LTE game a little later than its biggest competitors. It also indicates that the wireless company maybe shouldn't have paid $200k to get the hashtag promoted on the popular and often-cynical social network.
lol the #NeverSettleForVerizon hashtag is failing so hard right now, t-mobile twitter users will catch this when they get back on wifi

— Will Patterson (@yodaspimpcane) May 14, 2015
Maybe @TMobile could get away with this if they covered as much as @Verizon #NeverSettleForVerizon They tried! pic.twitter.com/Ou02JWPXuK

— Martina (@MartinaPeaches) May 14, 2015
Remember when Apple ran slanderous campaign against Blackberry? No? B/c they just built a superior product instead. #NeverSettleForVerizon

— Cameron Stoltz (@camstoltz) May 14, 2015
It's no secret that this site loves T-Mobile and – the truth is – almost everyone reading and commenting on our articles does too. Some of us have loved the company longer than others, and we all got to this point for entirely different reasons: As employees, or customers. So we don't mind the odd jibe at the competition. In fact, we welcome it. But we also know that – historically – coverage with T-Mobile hasn't been the greatest. While the offering of a free two-week trial gives Verizon customers the chance to try it for themselves to see how good/bad it is, there was always the risk that social media would react against it. After all, that's generally what happens on Twitter.
To turn this story in its head, however, let's not forget how far T-Mobile has come in the last two years. We've seen its LTE footprint grow from 0-280 million people covered. We've seen Wideband LTE launched in major metro areas, giving customers there the fastest speeds available on any LTE network in the States. We've also seen the company gradually add the 700MHz LTE band to its network to bring stronger indoor coverage. Let's not forget, almost all of the phone net adds in the entire industry last quarter were T-Mobile's. So, its network is growing faster than anyones, its subscriber base is growing faster and it's not spending millions in advertising to get it there.
What do you make of the #NeverSettleforVerizon promotion? Was it too soon? Or do you enjoy the company's boldness even ig – at times – it's a little misplaced?