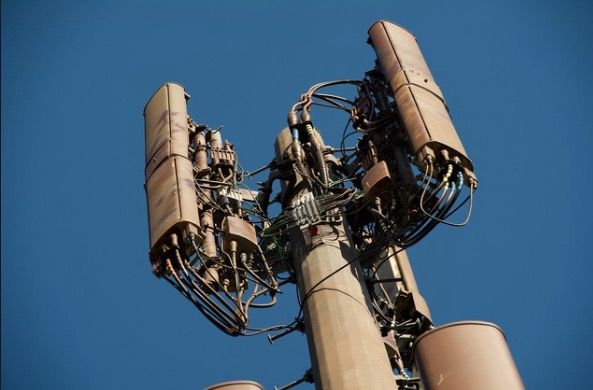 Those of you following spectrum acquisitions and auctions will know that, towards the end of 2014, T-Mobile and a bunch of other companies took part in an AWS-3 spectrum auction. Although T-Mo was by no means the biggest of the bidders, it did secure a healthy amount of the airwaves to help strengthen its network. And, it's been discovered today, that it is one of the first to be granted its spectrum by the FCC.
Of all the 31 bidders, 11 of them have now been granted licenses. Among those were T-Mobile, AT&T and Verizon as well as Central Texas Telephone Investments, FTC Management Group, Gila River Telecommunications, Ligtel Communications, Michigan Wireless, Nsight Spectrum, Pioneer Telephone Cooperative and the Triangle Communication System.
It doesn't take a math genius to figure out that far more are still waiting for their licenses to be approved than have had them granted so far. But perhaps the interesting story is who those are. Among them is Dish, a company which was surprisingly one of the biggest bidders during the winter auction. There are also concerns – from carriers – that some of the bidding was coordinated in an unfair manner to secure discounts for companies bidding as "designated entity partners". As reported by Fierce Wireless:
"Northstar Wireless and SNR Wireless made $13.3 billion in gross provisional winning bids, but are seeking to pay only around $10 billion because they filed their applications as designated entities to get the FCC's 25 percent discount for designated entities and small businesses. That move has drawn strong opposition from Verizon, AT&T and T-Mobile, as well as lawmakers and Republican FCC Commissioner Ajit Pai. They claim Dish and its designated entity partners manipulated the rules of the auction and coordinated their bidding strategy."
Turning our attention back to T-Mobile, what this means for you is that the carrier now has more 1700/2100 spectrum to roll out, although AWS-3 frequency issues mean it won't be added to the existing band 4 LTE. The spectrum covers a number of areas in North and South Carolina, Ohio, Florida, Michigan, Indiana, Illinois, Kentucky, Arizona, Tennessee, Alabama, Mississippi, West Virginia, North Dakota, Texas, Arkansas, Los Angeles, Nebraska, Missouri, South Dakota, Montana, New Mexico, Colorado, New York and Oklahoma. In fact, for a full list of markets covered by the spectrum, head on over to this FCC PDF attachment to the public notice.
With this spectrum now secured, and the 700MHz and 1900MHz LTE networks being deployed, T-Mo's network is going to get much stronger. Not just wider reaching, but faster and more reliable too.
EDIT – Previously assumed the AWS-3 frequencies matched the 1700/2100 network in use. Apparently, it doesn't. I've changed the post to reflect that. 3GPP is currently working on a new band to comply with all of the FCC's requirements.
Source: FCC
Via: Fierce Wireless