I've had a number of emails over the past week with new band 12 LTE sightings. I figured I'd share them with you before I take the weekend off to celebrate the beginning of the second year in to my thirties.
It's no coincidence that these sightings have fallen in line with the new Android 5.1 software update on the Nexus 6, but it comes as further confirmation that T-Mobile really is rolling out its 700MHz airwaves "furiously".
T-Mobile has already mentioned officially that its Band 12 network is live in and around Cleveland, so it's no surprise to see a few sightings in the area. We've been emailed two. One in Seven Hills and the other in Poland, OH.
Just a few hours down the road – and this is pretty big news – is that Cincinnati seems to have some 700MHz action going on too. Interestingly, this is a city which, up until fairly recently, didn't have any LTE. When it did arrive, it was in the 1900MHz flavor. We've even seen evidence to support the theory that all three bands T-Mobile uses for LTE are active in the area. But for now, let's stick with the 700MHz sighting: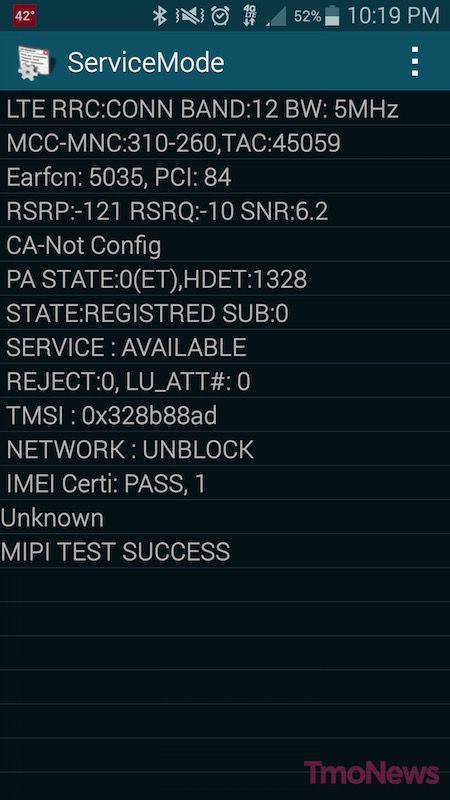 Others include Oroville in California, Stratford in Connecticut and Denver, Colorado. The open map in seemingly permanent creation by DanRant of Reddit also indicates that we now have 700MHz LTE active in Los Angeles. We now have dozens of live sites showing up in Connecticut, Maryland, Delaware, New Jersey, Los Angeles, New York and Ohio among others. It's well worth a check to see if an area near you has one up and running.
T-Mobile's network improvements aren't just about the 700MHz frequency though. It's also rolling out LTE to new locations. One of those is Fargo, North Dakota.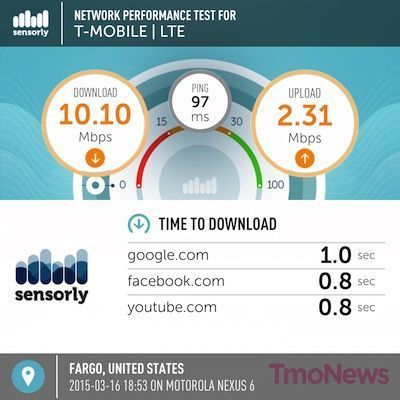 As always, keep your new sightings rolling in, particularly if you have 700MHz show up for the first time. Email cam@tmonews.com.