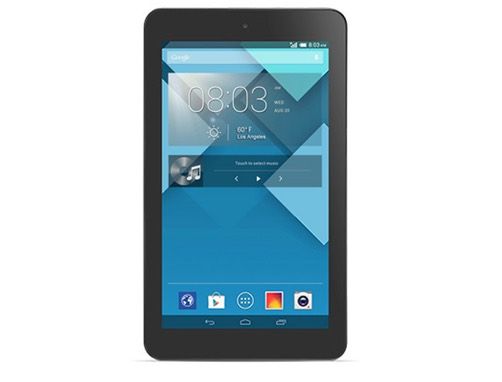 During the holiday season, at the end of last year, T-Mobile kicked off a free tablet offer. Sign up to a qualifying mobile data plan and they give you a budget tablet for free. In this case it was the Alcatel OneTouch Pop 7. Today, T-Mobile is bringing back the offer for a limited time.
From February 12th through February 16th, you'll be able to snag an Alcatel tablet for $0 down on a qualifying mobile internet service of 1GB or higher.
"Limited time offer; subject to change. Qualifying mobile internet service of 1GB or higher, credit check & EIP agreement req'd. $7 monthly payment applied as bill credit for 24 months with active service. If you cancel wireless service, remaining tablet balance of up to $168 becomes due"
Terms are pretty much identical to the offer from Q4. You sign up for the $7 per month EIP, but your monthly installments are refunded as bill credit each month. You just need to be sure you qualify for EIP and that you sign up for – or upgrade to – a 1GB (or higher) postpaid mobile internet plan.
Source: T-Mobile