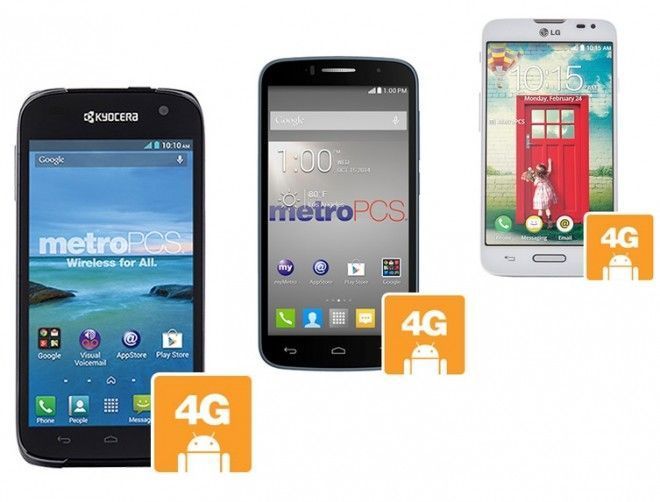 MetroPCS, from today, is going to start offering three of its budget smartphones for just $29 to any new or existing customer signing up to one of its $50 or $60 plans. The devices on offer are the LG Optimus L70, Kyocera Hydro LIFE and the Alcatel One Touch Fierce 2.
LG's Optimus L70 features a 4.5-inch screen, 5MP camera, 1.2GHz dual-core processor, a 2,040 mAh battery and runs Android 4.4. KitKat. Alacatel's OneTouch Fierce 2 looks like a more specced-out device with a 5-inch display, 1.2GHz quad-core chip and 5MP camera, powered by a 2,000mAh battery and also runs 4.4 KitKat. Kyocera's offering has a 4.5-inch impact-resistant screen, a 1.2GHz quad-core processor, 5MP camera and – like the Alcatel – a 2,000mAh battery.
You'll be glad to know there are no rebates to claim to get your discount. It's a simple instant in-store discount. Sounds like a pretty great deal for anyone looking at buying a bog-standard device.
Find out more at MetroPCS.com.