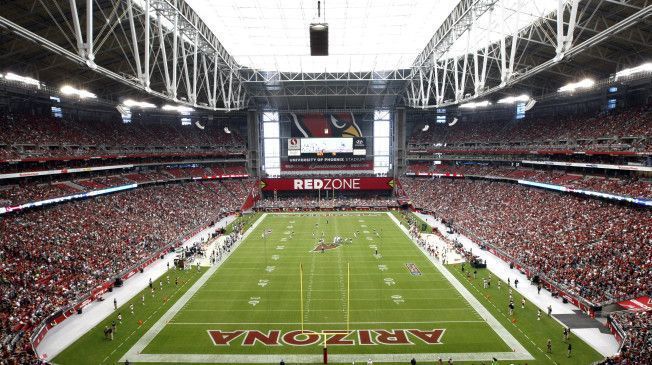 More people than ever before tuned in during the Patriots' defeat of the Seahawks last weekend. And while Superbowl itself proved more popular than it ever has been on TV, it was in and around the venue where we get the most interesting mobile network story of the weekend.
First up, we talk speed. T-Mobile's network in the University of Phoenix Stadium area proved to offer the best download speeds of the four major national carriers: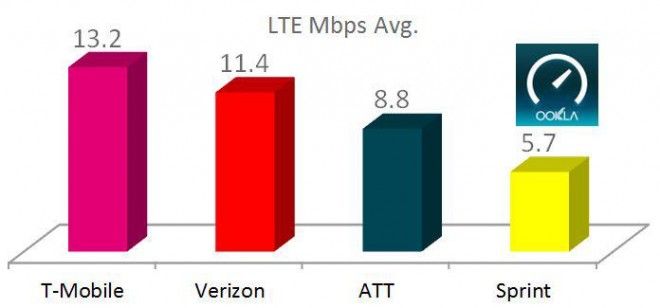 T-Mo's speeds were a solid 1.8Mbps faster than its nearest rival, Verizon. At 13.2Mbps, it was also 4.4 Mbps faster than AT&T and more than double the speed of Sprint's network in Phoenix Stadium during Superbowl.
According to a Fierce Wireless report, in order keep performance high, T-Mo "expanded backhaul capacity and put in place special event network parameters in and around the Glendale, AZ area to maintain T-Mobile's excellent 4G LTE coverage in this area."
But that's where the positive news ends for T-Mobile. Of all four carriers, its customers used the least data. T-Mo customers used around 430GB of data in and around the stadium, with a third of it attributed to web browsing, a quarter used for social media and 17% for video/audio streaming.
As for the other networks, Sprint customers used a total of 754GB. That's a huge 324GB more than T-Mobile customers used. And even that is dwarfed by the data consumed by Verizon and AT&T customers. Big Red customers at the stadium used a massive 4.1 terabytes of data, more than double what they used the year previous. In comparison, AT&T customers used 1.7TB.
Each of the four carriers installed indoor and outdoor antenna systems, mobile cell sites and made other infrastructure improvements to ensure their customers at the game could stay connected the entire game. And although the magenta-colored subscribers didn't use as much data, at least they experienced faster speeds than all the other spectators at the Superbowl.
Source: Fierce Wireless