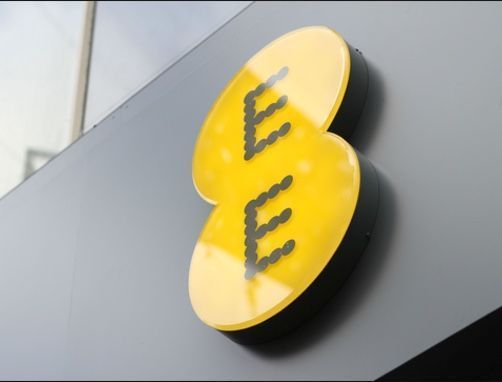 A report on BBC News yesterday claims that Deutsche Telekom is about to sell its UK arm to BT, the nation's largest fixed line telecoms operator. In a deal supposedly worth £12.5 billion, BT plans to buy mobile operator, EE. This news comes shortly after the announcement that the T-Mobile brand name in Britain is dead, along with its partner network operator, Orange.
If the deal goes through, it would create a massive communications company covering fixed line phones, broadband, television and mobile. What's more, it see's the largest fixed-line company buying out the largest mobile company, creating a mammoth telecoms company with the largest 4G LTE coverage in the country.
For some context, and a short history lesson, EE was once made of two separate companies: Orange and T-Mobile, and named Everything Everywhere. This was before the UK's LTE auctions when the joint venture was able to get a head start on its rivals and build up a 4G LTE network before the others could.
Orange and T-Mobile, before joining, were the nation's 3rd and 4th largest carriers. It's a similar position to Sprint and T-Mobile, except Britain had a fifth major player: Three UK.
T-Mobile – of course – was owned by Deutsche Telekom, and Orange was owned by a French telecoms company of the same name. The deal to merge was a simple one. Both DT and Orange, France would own 50% of the merged company. Once the joint company became the main brand, with EE, it became the largest carrier in the country and meant there was now only 4 carriers. Not 5.
BT – the fixed-lined company looking to buy EE for £12.5 billion – was once the sole provider of fixed-line telephony in Britain. It was only relatively recently that other companies were able to get in on the action and start selling landline telephone packages.
In short: A company which used to have the monopoly on fixed line, is now buying the largest mobile carrier, one which is really the only one close to having decent LTE coverage in most of the UK's cities and towns. It's not exactly a pro-competition move, but you can read a lot more in to the details of the merger on the BBC's tech site.
Now the reason I'm writing about this on TmoNews: This could lead to a relief of pressure on Deutsche Telekom to sell T-Mobile US. At least in the short term. It's no secret that DT, T-Mobile's biggest shareholder has attempted to sell its controlling stake. Twice.
But, BT has spent £12.5 billion to buy all of the shares currently owned by DT and Orange.
If the proposed UK deal goes through, DT gets a 12% stake in the combined BT+EE company. It gets a seat on the board too, but there will be virtually no need for the German parent company to continue investing its cash in improving and expanding the network or maintaining the infrastructure. It's one less thing to worry about for the telecoms giant.
Now, I'm not living in dreamworld here. T-Mobile US still needs to make its Uncarrier moves stick. It has to start making a profit in a way which means DT doesn't have to be as financially involved. And if the momentum built up last year is anything to go by, it's not impossible for that to happen. A number of recent moves like Score! and the new $15 Sim Starter Kit price could help incrementally increase the amount of revenue the company makes from each customer. That's not to mention the amount the company is currently spending on acquiring spectrum. It spent billions last year buying 700MHz and 1900MHz frequencies nationwide. Money which it won't need to spend once the networks are rolled out across the entire U.S.
Regardless, I think this BT+EE deal is potentially a good deal for T-Mobile US. Even if it's not a great deal for us Britons. Let us know your thoughts in the comments, as always.
Source: BBC News