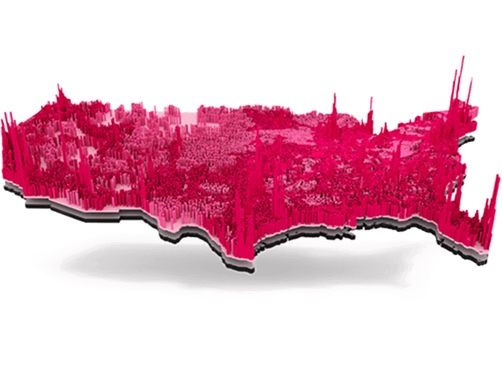 In a blog post published earlier today T-Mobile's network chief, Neville Ray outlines the company's plans to integrate new spectrum in to the company's existing arsenal of airwaves. And while 2014 was the year of 700MHz low-band spectrum, seamless handover between VoLTE and Wi-Fi calling and wideband LTE, 2015 is something new.
As we wrote about in a post just a few weeks ago, T-Mobile is looking at how it can use 5GHz unlicensed spectrum to bolster its network. The plan is to use it to help improve network speed and quality.
Neville Ray explains the technology as follows:
Licensed Assisted Access (LAA) is a new and emerging LTE technology that shows promise by combining licensed and unlicensed spectrum more seamlessly. This technology increases higher peak and average data speeds to smartphones and mobile broadband devices with reduced packet latencies. Importantly, LAA brings all of LTE's efficiencies – sophisticated Quality of Service controls and robustness – to the unlicensed band in a way that compliments Wi-Fi yet provides far greater coverage performance. As the technology matures, we plan to use it in our continuing efforts to evolve and improve our Data Strong network and provide our customers with superior mobile broadband performance.
LAA will allow T-Mobile to use licensed and unlicensed spectrum together, and the carrier has already started working with its chipset, radio and device partners and will kick off production trials "in the near future". Tests done elsewhere have shown promising results for the technology, so it will be interesting to see exactly how T-Mo utilises it, and how it benefits its customers.
Source: T-Mobile