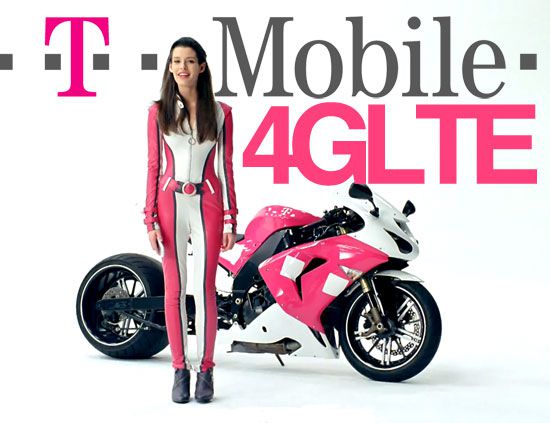 T-Mobile could become one the first carriers to use 5GHz Unlicensed LTE, or to give it its proper name, License Assisted Access LTE or LAA-LTE. It could deploy the network as soon as next year according to a plan unveiled in a report by Kevin Smithen and Will Clayton, Macquarie Research analysts.
Having met with T-Mobile's network chief, Neville Ray, they believe the carrier will use LAA "extensively on the 500MHz of 5GHz spectrum, with handsets becoming available at the end of 2015." 
In a comment to Fierce Wireless, T-Mobile stated that "This new form of LTE, once matured, will enable utilization of the 5 GHz unlicensed bands. As Neville has spoken to previously, we are always looking at different technologies to bring additional benefits to our customers and this is more of the same." It also happens to be compatible with VoLTE and complementary to Wi-Fi. 
When Qualcomm announced its vision for 5GHz unlicensed LTE last year, it stated that carriers could use it to enhance the downlink (or download speeds). Network operators – using carrier aggregation – could bring the standard LTE bands and the unlicensed 5GHz band together. And its performance could be fantastic.
In tests conducted by Huawei and NTT DoCoMO on August, the 5GHz LTE network performed better in both coverage and capacity than the widely used Wi-Fi standards (802.11n).
"We are very pleased to have confirmed that LAA is a viable technology for LTE and future LTE-Advanced," said Seizo Onoe, DoCoMo's executive vice president and CTO. "We aim to contribute to the standardization of this technology, which inherits the highly advanced features of LTE, to further enhance the global user experience with wireless broadband."
With it being deployed mostly in small cells, it almost certainly won't be used on main towers. But rather to build up a fast, strong network in places like malls or sports stadiums where thousands of people gather in a relatively small space. To describe it in its most basic function, 5GHz would give a similar range and speed to Wi-Fi, but you tune in to it the same way you tune in to a regular LTE band. So, providing you have a compatible device, it would connect automatically.
Once deployed by T-Mobile, it would see the carrier have LTE deployed at low, medium and high bands, harnessing the benefits of all three.
Sources: Fierce Wireless 1, 2 and 3