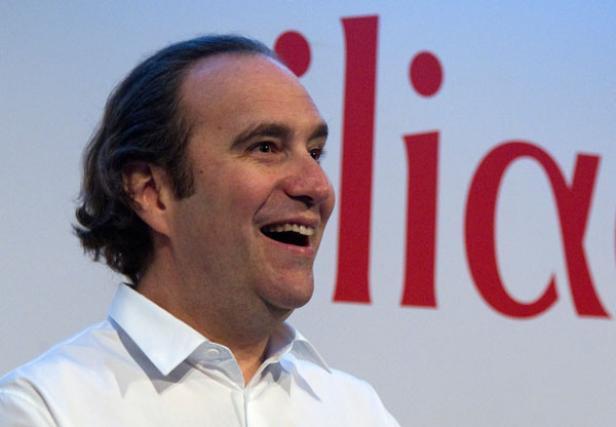 It doesn't seem like that long ago when we couldn't go a week without hearing new rumors of who was going to buy Deutsche Telekom's controlling stake in T-Mobile US. You may remember at one point a French carrier, Iliad, tried its luck. Sadly for the European telecoms company, neither Deutsche Telekom nor T-Mobile were interested in the offer.
Having been turned down (twice) by T-Mo and DT, Iliad has now turned its attention to Orange Switzerland. Xavier Niel, the company's founder and chief has made an offer for the Swiss carrier of €2.3 billion (around $2.8 billion USD), and expects to close the deal at the beginning of next year.
It's save to say, the French telecoms tycoon, Niel has seen a lot more luck on home soil:
Niel has had more luck on Europe where he bought Monaco Telecom from Cable and Wireless Communications in April. Orange Switzerland, however, is a far bigger prize, and ironically it bears the name of one of Iliad's biggest competitors in France. Orange Switzerland isn't part of the Orange Group anymore. Orange sold its Swiss operations to Apax Partners in 2012 after Apax won a bidding war that included – you guessed it – Xavier Niel. There have also been reports that Iliad is interested in buying French mobile competitor Boygues Telecom, though Niel has downplayed them.
It's worth stressing however that the deals to take over T-Mobile and Orange Switzerland are two completely different offers. For a start, the 56% stake in T-Mo which Iliad attempted to buy this summer was worth around $20 billion. That's over $17 billion more than the deal for the Swiss carrier. Not only that, but T-Mobile needed an owner which had existing spectrum and a customer base in the U.S. Neither of which Iliad has.
It's almost certainly a good thing for T-Mobile that Iliad has its attention somewhere else now. It was clear from the outset that it wasn't a good fit for T-Mo. What's more, if Niel can approach the Swiss market the same way as he approached France's telecoms industry, it'll be great for consumers there.
Source: GigaOM via Yahoo! Finance