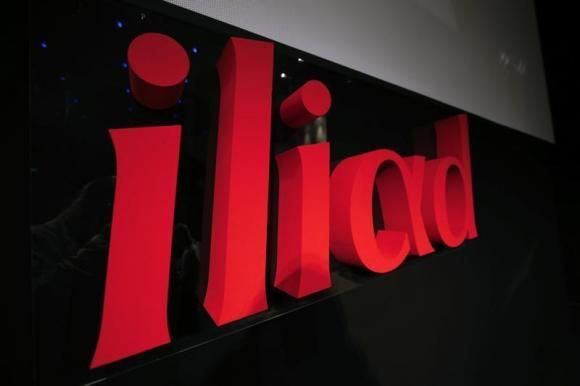 A fresh report today from the Wall Street Journal claims that T-Mobile US has a new suitor in French telecommunications company, Iliad. The company has allegedly made a buyout offer for the carrier, in an attempt to compete against SoftBank/Sprint. 
During the earnings call's Q&A section earlier today, John Legere stated that T-Mobile was looking at various options for growing its business within the U.S. His answer was in response to a question regarding Sprint, and the long-rumored merger between the two companies. Could this be one of those other options on the table? 
The offer was apparently made less than a week ago, and we're not exactly sure how much the offer was worth. We're also not sure how the French company will afford the deal, given that it is – in itself – worth less than T-Mobile. The French company's market value is around $16 billion, where T-Mo's is $24.8 billion. WSJ's sources claim that Iliad is attempting to secure financing. There's also no word on whether or not T-Mobile has even responded to the offer. 
"Iliad, which has sparked a fierce price war in France's mobile-telephone market via its cutthroat rates, sees the offer as a "one-time opportunity to enter the world's-largest telecoms market," said the person."
It'll be interesting to see if this offer goes anywhere. Given the fact that SoftBank's proposed take-over is so far along, surely the latest bid from Iliad is too late? Who knows. There is one thing going in Iliad's favor: Regulators won't have any major issue with the French company taking over, since there's no threat of turning the 4 major carriers in to 3. 
UPDATE: Holy Moly, it's true!
Iliad issued a response to all the press speculation, claiming that it is indeed interested in T-Mobile and has offered $15 billion in cash for 56.6% of T-Mobile US at $33 per share.
"The US mobile market is large and attractive. T-Mobile US has successfully
established a disruptive position, which in many ways, is similar to the one Iliad has built in France.

Iliad has submitted to the Board of Directors of T-Mobile US an indicative offer for T-Mobile US. The offer has the full support of Mr Xavier Niel (founder and majority shareholder of Iliad) and was unanimously approved by Iliad's Board of Directors.The offer is subject to certain conditions, including notably due diligence on T-Mobile US.

Iliad has offered $15 billion in cash for 56.6% of T-Mobile US, at $33.0 per share. Iliad values the remaining 43.4% of T-Mobile US at $40.5 per share on the basis of $10 billion of synergies to the benefit of the T-Mobile US shareholders. This leads to an overall value of $36.2 per share, a premium of 42% over T-Mobile US's unaffected share price of $25.41."
UPDATE #2: Turned Down
Iliad's offer has been rejected according to New York Times:
Deutsche Telekom of Germany, which is the majority owner of T-Mobile US, has already turned down the bid, according to a person briefed on the matter.
Source: WSJ