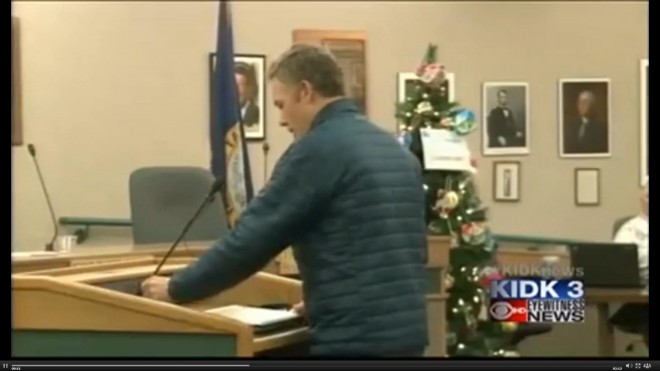 T-Mobile representatives went to Chubbuck, Idaho on Wednesday to put forward their case for a cell tower to be built on the grounds of an elementary school in the city. But after debate with Chubbuck City Council, its application was denied.
Prior to yesterday's meeting, T-Mobile had been given a conditional permit to build an 80-foot tower in the city, providing that it was build at least 80 feat from property lines and from the school's playground. But T-Mo's plans had the tower placed right on the school's eastern property line, requiring playground equipment to be moved somewhere else.
If accepted, the cell tower would have been the only T-Mobile tower in Chubbuck, and would have addressed "thousands" of complaints by residents of patchy coverage in the area. Despite that, many of the city's residents were concerned about having a tower so close to their homes.
"It's not a place for a tower of this type," said Allen Martin who lives near Chubbuck Elementary. "I can see no reason whatsoever in having something like this in a residential area."
T-Mobile can still go down the route of appealing the decision in federal court, if it wishes to do so. Of course, it's not the largest city. It's currently home to around 14,000 people (around 4,000 households).
Watch the full report over at Local News 8.