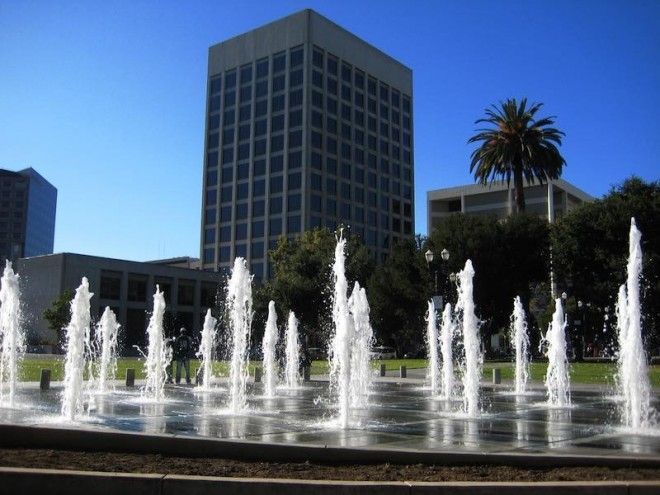 RootMetrics, having finished its seventh test in San Jose, has declared three of the top four U.S. carriers as equal in the area. Verizon, AT&T and T-Mobile tied in first place, with T-Mo having the highest score by a small margin.
T-Mobile finished with an overall score of 98.5, while Verizon and AT&T were awarded scores of 98.3 and 98.0 respectively. Sprint was a little way behind on 93.7: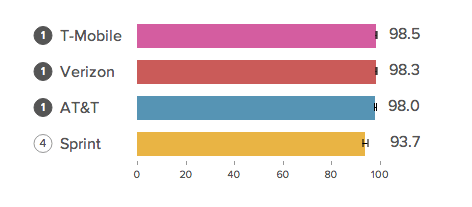 For those unaware, RootMetrics uses two key factors to determine its final RootScore: Speed and reliability. To work out those scores it performs multiple tests, indoors and outdoors. In San Jose's case there were 19,212 tests completed between November 8th and November 13th 2014. You can read more on RootMetrics' methodology here. Interestingly, all four carriers showed a huge improvement in speed.
T-Mobile's median download speed went up from 15.1Mbps (tested in May) to 25.3Mbps, while the upload speed average increased from 14.1Mbps to 20.3Mbps. This speed performance lead to T-Mo being the fastest network overall in San Jose, earning itself a score of 93.4 in the Speed Index. The same score achieved by AT&T. In data, call and text performance, T-Mobile placed in joint first with either AT&T or Verizon, or both.
Not that T-Mobile needs RootMetrics to prove that its network is improving, but it's certainly good to see the recent trend of reports catching up with what T-Mo already knows: It has worked incredibly hard on building out a fast, and more reliable cellular network over the past couple of years. Now independent tests are proving it.
Source: RootMetrics