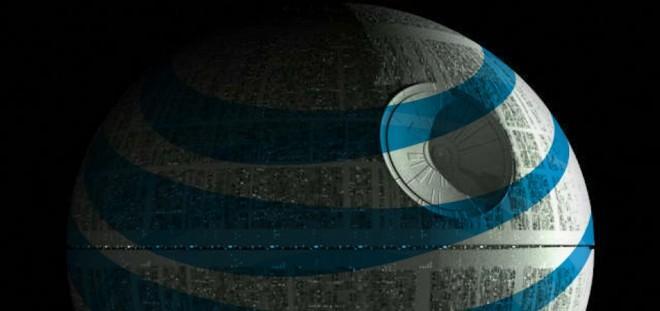 In a blog posted yesterday evening, John Marsh from AT&T outlines the company's opposition to T-Mobile's attempt at changing roaming regulation. And that's not surprising. No matter which party is right or wrong, AT&T seemingly always opposes every change the Un-carrier tries to make. Whether that's making spectrum auctions more fair, or "clarifying" roaming rate regulations.
At the heart of this complaint is T-Mobile's request to the FCC just a few months back, which goes as follows:
The Commission adopted the data roaming rule because it found that providers require access to data roaming in order to be able to compete, and that an extensive record showed that many were having difficulty obtaining such access on reasonable terms. Despite adoption of the rule, however, real-world industry experience shows that providers continue to be stymied in their efforts to negotiate data roaming agreements on commercially reasonable terms.

These problems are due in large part to certain ambiguities in the "commercially reasonable" standard for data roaming – ambiguities that could not have been foreseen at the time, but which have become apparent with experience. The data roaming marketplace, and the consumers who rely on it for ubiquitous, affordable wireless service, would benefit substantially if the Commission provided greater clarity on the meaning of its "commercially reasonable" standard in the context of data roaming.
Yesterday's complaint from AT&T states that T-Mo's request isn't for a simple clarification. But rather, a disguised attempt at changing rules which "Big Blue" believes are working just fine as they are.  AT&T has previously accused this move of being one which breaches the Telecommunications Act. And is strongly opposed to any moves.
"A recent survey of FCC files indicates that T-Mobile has spectrum throughout the continental U.S. Yet, as shown by the coverage viewer on T-Mobile's website, T-Mobile has failed to build out its network in extensive areas throughout the Midwest, Mountain, and certain Eastern portions of the U.S. In these broad swaths of the country, T-Mobile holds PCS and AWS spectrum that it could use to provide broadband services.  It instead has chosen to rely on roaming.  In contrast, AT&T has built out its network in many of those same areas, and, notably, it did so with the same higher frequency spectrum T-Mobile holds.  There is no reason T-Mobile could not do the same."
Now, I'm all for two companies arguing their points. It's business. It's competition. But what I find hilarious is AT&T's headline and angle which – in a nutshell – says "T-Mobile should be investing in network and not in regulation". This comment about a company which has grown its LTE coverage from 0-250 million in the space of 19-20 months. A company which has its 700MHz network and 1900MHz LTE being tested and activated in a number of locations across the country. A company which has upgraded 19 markets to wideband LTE, with 7 more due to be finished by year's end. This doesn't sound like a carrier not investing in network.
Granted, T-mobile may not quite have its network live everywhere yet. But by this time next year, it will be approaching 300 million people covered. Which is some going.
T-Mobile's argument for regulation is not only about cost, but experience. In some areas where T-Mo customers are roaming on AT&T, speeds are so low, they'd be better off using their free international data abroad: As reported by Fierce Wireless:
T-Mobile has argued that, despite the FCC's 2011 data roaming order, it cannot obtain commercially reasonable roaming rates from AT&T. "Because of AT&T's artificially high roaming rates, T-Mobile wireless customers roaming in South Africa have a better user experience than customers roaming on AT&T's network in South Dakota," T-Mobile wrote in a recent FCC filing. "Their speed is twice as fast, and their data usage is unlimited. The record in this proceeding shows that other carriers are forced to throttle and cap data usage as well when their customers roam on AT&T's network."
Maybe I'm drinking T-Mobile Kool-Aid (I think that's okay here at TmoNews). But I think AT&T is kicking against changes because it has something to lose. The same as it had something to lose when the Commission made auctions more favorable to the smaller carriers with low amounts of spectrum.
In the same way here, roaming regulations would stop the big guns from being able inflate costs of roaming and throttle customers as much as they wanted. With rules in place, there's a fairer market. Let's not forget, T-Mobile isn't just about giving great offers to its customers. It's about changing the industry for the better, and stop the duopoly from having so much control over the market. Even if this isn't an official Un-carrier phase, its potential is huge.
What do you guys make of this complaint by AT&T? Does it have a point, or is just complaining because it stands to lose out?
Source: AT&T
Via: Fierce Wireless