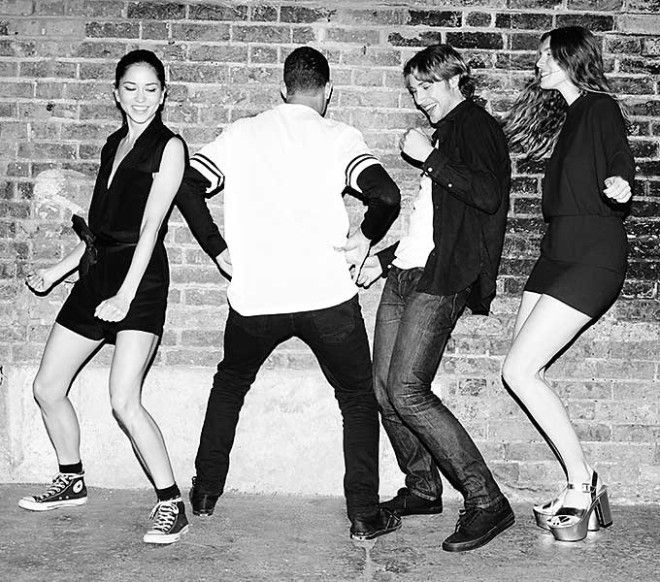 T-Mobile has responded to Sprint's "disruptive" offer with its very own offer for any T-Mobile Simple Choice customer and their friends on other carriers. In short, if a T-Mobile customer "throws a lifeline" to a Sprint, AT&T or Verizon customer, both will get 12 months of unlimited data free of charge. It's a pretty amazing offer:
Starting next week, whenever a T-Mobile Simple Choice customer throws a lifeline to a Sprint (or AT&T or Verizon) customer and brings them to the Un-carrier, both receive unlimited LTE data for a full year on T-Mobile's blazing-fast LTE network, at no additional charge. T-Mobile Simple Choice customers who already have unlimited LTE data receive a $10 credit each month for twelve months.
Like the statement suggests, if you already have unlimited data on a Simple Choice plan, you'll get a $10 monthly discount instead.  
With it being a limited time offer, it's not being branded as an Uncarrier move, instead, as a disruptive and competitive response to Sprint's most recent plan launches. So, if you are Simple Choice subscriber with a friend on another network, you'll both get an incredible deal with T-Mo if you convince them to switch carriers.
Details on how to "rescue" one of your friends are below:
Rescuing a Sprint (or Verizon or AT&T or other) customer is simple. Starting next Friday, August 29th, T-Mobile customers just report their good deed at www.t-mobile.com/referral. You'll need your T-Mobile number and your friend's number they've ported over. When you report a successful rescue mission within 30 days of your friend's activation with T-Mobile, the unlimited LTE data service or bill credit for both of you will start that month.
Let us know if you plan on taking advantage of this new deal, and if signing up through the referral page is a simple as it suggests.
Read the full press release here