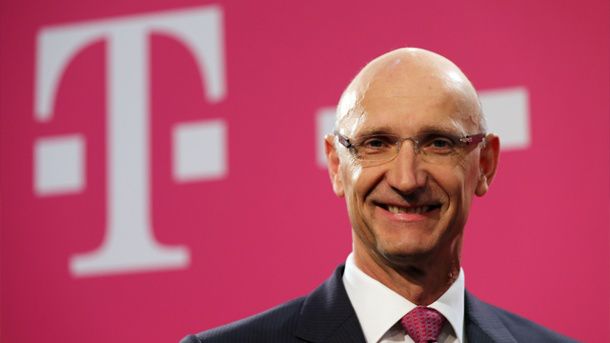 Yet another day in the world of T-Mobile, and yet another day with news of a possible T-Mobile merger in the U.S. Like many before him, Deustche Telekom's CEO Tim Hoettges has realized the potential behind a merger with another carrier, but recognizes the struggles and legal barriers in place.
On a conference discussing DT's Q1 earnings, Hoettges remarked that he is open to creating a "super maverick" carrier in the U.S. In other words: Having an "Un-carrier" network operator with a subscriber base on par with AT&T/Verizon.
"I think to really create value in the market at the highest speed, with a better network, with even more spectrum, a combination for instance with one of the players would make a lot of sense to create a super maverick against AT&T (NYSE: T), against this bifurcated market in the U.S."
Like many of us, he's been "getting signals" from the regulatory bodies that such a deal isn't likely to go through easily. And remarked that with the situation as it is now, the best way forward is to continue developing the business so that it creates the most value for shareholders.
But here's a big talking point for you guys: Deutsche Telekom's CEO has said he sees value in having a "Super Maverick" carrier. Dan Hesse from Sprint has stated that a "stronger number 3" would be better for consumers and competition. Rumors have indicated that Masayoshi Son has been approaching banks to get financing in place to push through a bid this summer, despite skepticism from the FCC and DoJ. T-Mobile's executives are mostly quiet on speculation. Nothing's being denied. They all think's it's a good idea. Does that mean we're facing the inevitable? Is regulatory opposition the only thing standing in the way of an eventual merger?
Via: Bloomberg, Fierce Wireless