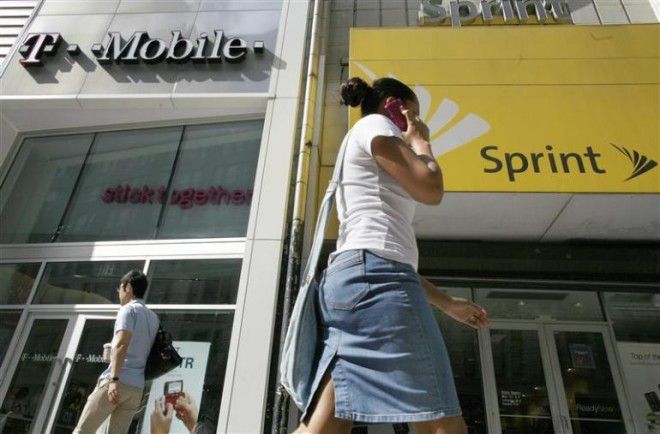 Bloomberg reports tonight that T-Mobile is to become subject to a buyout offer from Sprint. It's not something we haven't heard before, but this news comes after SoftBank/Sprint met with banks to make debt arrangements for the offer.
The site's sources claim that Sprint's CFO, Joe Euteneuer and Treasurer, Greg Block met with six banks to make sure lenders were ready with financing packages in place for when Sprint decides to push the "BUY IT NOW" button. Masayoshi Son, SoftBank's CEO is said to be planning a bid in June/July, despite the fact that both the FCC and Department of Justice have both expressed concerns over any consolidation between two of the major four carriers in the States.
The report also claims that if a deal does go ahead, that John Legere, T-Mobile's current CEO is the leading candidate for running the new, merged company. If so, it would stand to reason that the merged network operator would keep the Un-carrier spirit and simply use Sprint's unused spectrum to make it a much stronger and more realistic competitor to the big two.
The talks with banks centered around how much Sprint should borrow for the deal, a move that would have it also take on the $8.7 billion in net debt that T-Mobile has amassed, the people said. T-Mobile's market value is currently almost $24 billion. No financing commitments have been signed, and Son is still debating how to pay for a deal, the people said.
As has been mentioned in the past, Son is wary of having the deal blocked by regulators, potentially costing him and his company more money than they can afford in compensation should it go south. Nevertheless, it would seem his belief is that Sprint needs to merge in order to make it successful. A view shared by others too.
As it stands, however well-sourced it may be, this is speculation for now. Even if Bloomberg's sources are correct, there's always potential for plans to change or for the deal to become financially and logistically unviable. This isn't the last we've heard of this.
Via: Bloomberg