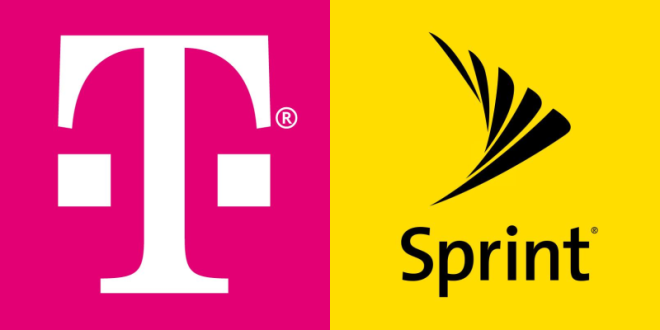 For the past few months SoftBank CEO, Masayoshi Son has purportedly been contemplating a move to buy out Deutsche Telekom's controlling stake in T-Mobile U.S.  Things have gone a little quiet on that front in recent times. And it's no surprise since both the FCC and DoJ have expressed concerns over any merger between major U.S. carriers. They want four network operators. Not three. Both agree that a merger between Sprint and T-Mobile will be bad for the consumer. But, a group of analysts released a report saying it'd be worse in the long run if they don't merge. At least, it will be for one of them.
Analysis undertaken by New Street Research suggests that if they want to compete effectively with AT&T and Verizon, they need to merge. What's more, after looking at various examples abroad of carriers merging, it can result in lower prices for consumers. In Austria, Greece and The Netherlands, 4 nationwide carriers became 3 as two merged. Average pricing dropped between 15-40 percent following the merger in those instances.
To add further strength to their report, they also believe that the two carriers (Sprint and T-Mo) – as they stand – need to make a lot of money to get ahead, and that they'll need to invest heavily in spectrum. In something of a damning report, the analysis concludes that the market simply can't support both carriers independently. But together, they could both live on.
As reported by Fierce Wireless:
"Our analysis shows that neither Sprint nor TMUS have enough revenue to cover their fixed costs and it is highly unlikely that both will capture enough new revenue to do so," the analysts wrote, pointing out that they believe Sprint and T-Mobile need to raise an additional $10 billion in the next 18 months to remain competitive, an effort that could be stymied by market conditions. "Both companies aren't independently viable at the same time. We show that there simply isn't enough revenue in the industry for four carriers to cover their fixed costs unless there is a significant shift in market share."
Specifically, Sprint is going to lose around $6 billion before they start generating cash in 2017. T-Mobile on the other hand will spend around $300 million this year.
This won't be the last we hear of T-Mobile and Sprint merging. There are clearly disadvantages to it, but there could be positives to consider. Particularly if T-Mobile's Uncarrier spirit remains.
Read the full report over at Fierce Wireless.